Jeffree Star's New Lipstick Is Coming Soon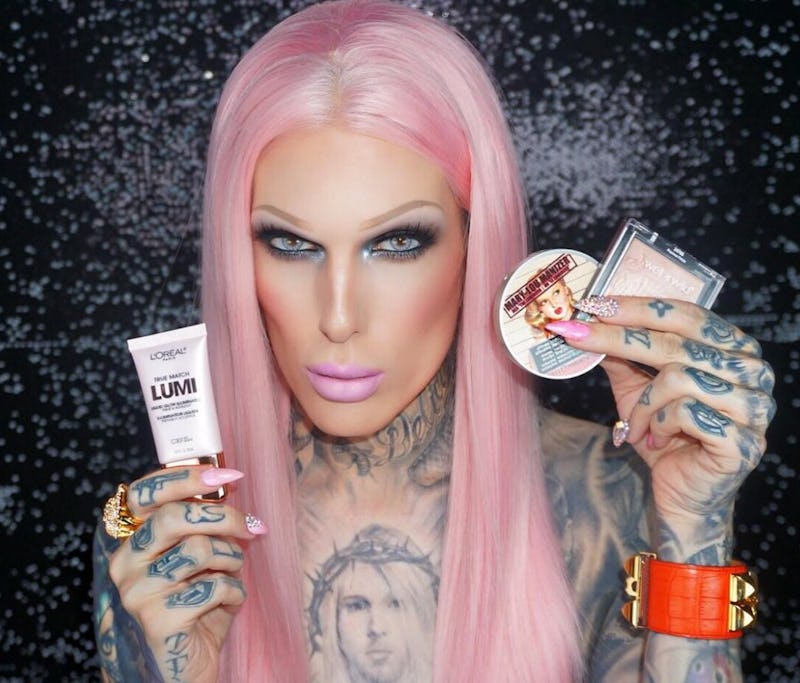 Leave it to Jeffree Star to debut the hottest pink of the season. If you're a fan of this musician-turned-makeup-artist, then you know how phenomenal and edgy his work can be, especially his lipstick colors. So when does Jeffree Star Cosmetic's pink Velour Liquid Lipstick come out? The wait won't be long.
Jeffree Star Cosmetics is known for its Velour Liquid Lipsticks — matte formulations that have incredible pigment, staying power, and positively outrageous color selections that range from baby blue to opaque white.
Jeffree Star Cosmetics released four Skin Frost highlighters earlier this season, along with the Beauty Killer Eyeshadow Palette. We know new shades are releasing later in June, and now we have an entire summer of Jeffree Star launches to look forward to. His new, neon baby pink Velour Liquid Lipstick is releasing in July, according to Instagram.
We caught the first glimpse of Jeffree's new lip in his latest YouTube video, a roundup of drugstore highlighters. He didn't mention it, but thankfully a fan called attention to his conspicuous lip color. On his personal Twitter account, Jeffree confirmed that it's a new shade from his cosmetic line and we can expect it in July. Get your bank accounts ready, folks.
That's not all we have to look forward to. Jeffree Star Cosmetics is releasing metallic liquid lips as well.
Want more fashion and beauty tips? Check out the video below and subscribe to Bustle on YouTube!
So why not release all these new products at once?
Jeffree knows a thing or two about marketing.
Image: JeffreeStar/YouTube