The NikkieTutorials x Too Faced Collab Ships Fast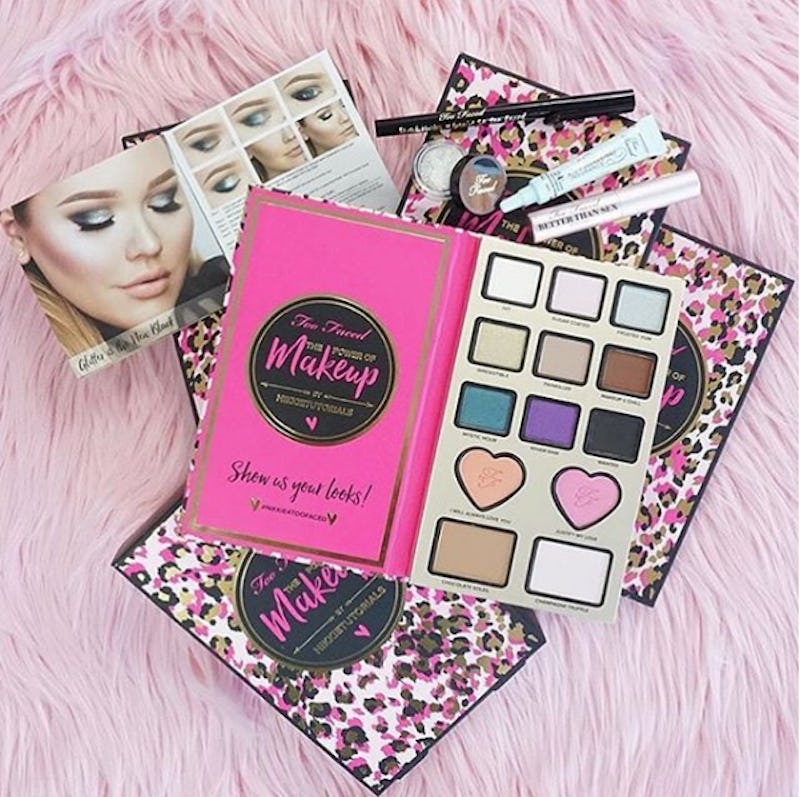 In case you missed the big beauty news of the day, the NikkieTutorials x Too Faced collaboration was finally released Sunday, and the YouTube vlogger's fans are super excited to finally get their hands on the collection. The limited edition collaboration from NikkieTutorials and Too Faced has tons of products, and it includes everything you need to recreate some of Nikkie's most memorable looks. But now that we can finally order it, are we going to wait around forever while the collection is on backorder for it to ship? Just how long does the NikkieTutorials x Too Faced collection take to ship? Good news — it's not too long.
The NikkieTutorials collection, called The Power of Makeup By Nikkie Tutorials, officially went on sale on the Ulta website Sunday, and it's now available on the Too Faced website as well, but it's sold out at Sephora. Although there's obviously a huge rush for this hotly anticipated collab, it looks like Too Faced prepared and made plenty of these collections — they're not sold out yet on the remaining two websites, but that could change any moment, of course. Right now, the palettes are in stock and ready to ship within 1 to 2 business days. Amazing, right? So depending where you live in the country, you could probably get the palette less than a week from when you order it.
And how could you not want to order one when it includes all of these amazing products?
The Power of Makeup by Nikkie Tutorials, $56, toofaced.com
The collection, which retails for $56, includes nine eyeshadows, two shades of blush, a highlighter, a bronzer, purple mascara, liner, glitter and eyeshadow primer to make sure it all stays in place. Not a bad deal.
Plus, how amazing does this makeup look on? The colors in the palette totally complement each other.
Check out how gorgeous this closeup of the eye makeup looks. This zoomed out clip from the tutorial is just as good.
Check out that glowy highlighter. Better hit up the Ulta and Too Faced sites now before this amazing collab sells out.
Image: @toofaced/Instagram