A Chic, Shakespeare-Inspired Capsule Collection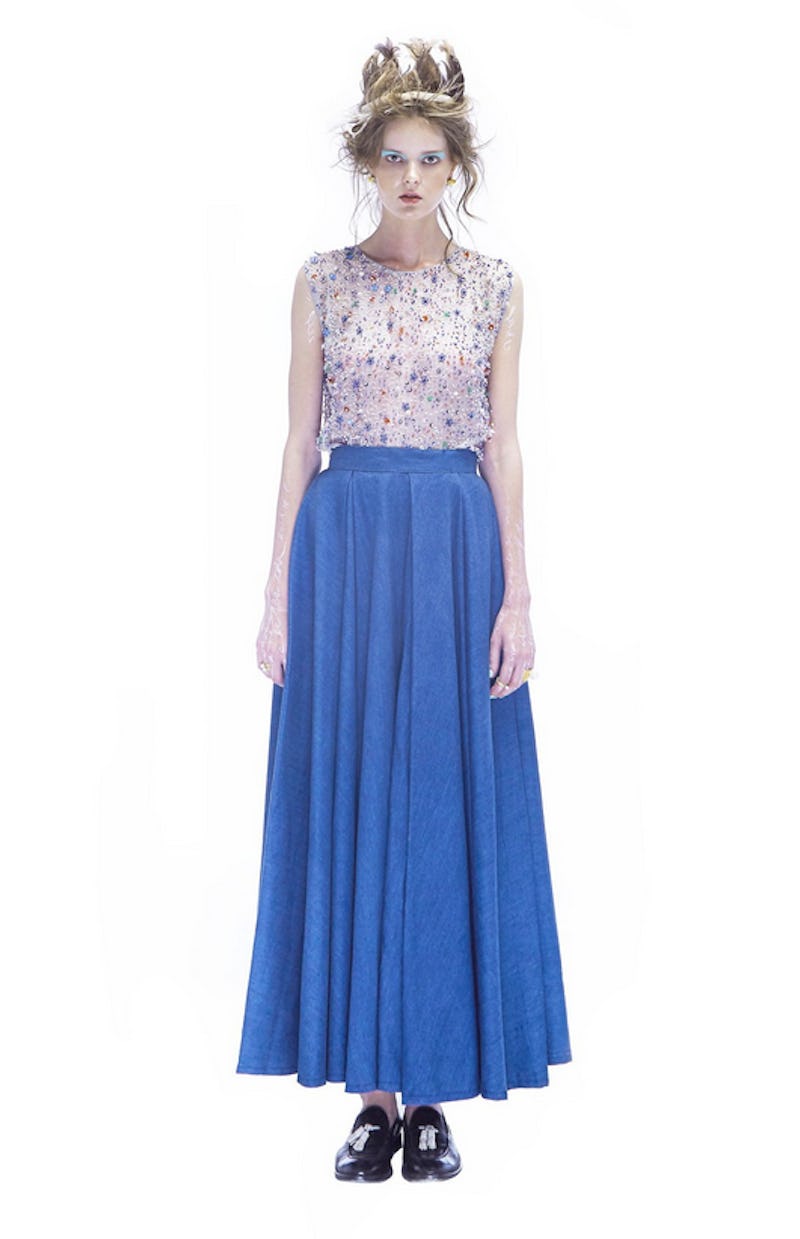 Have you heard of Sequin and Suede before? I have to admit, I hadn't — until they made a surprise appearance on Harper's Bazaar Thailand's Instagram account last night, that is. Turns out Sequin and Suede is a high-end Thai brand, and they just released a capsule collection that is very pertinent to my (and many, I'm sure) interests: Sequin and Suede just debuted a Shakespeare-inspired line. Literature nerds the world over, rejoice!
Really, when you think about it, there's no better inspiration than Shakespeare — heck, if people weren't constantly making homages to his work, we wouldn't have 10 Things I Hate About You or She's the Man (and what a sad world that would be). The same is true for clothes — because who better to take fashion and beauty advice (though definitely not life advice) from than Juliet and Ophelia? With muses like that, the collection was almost a guaranteed success, and the label definitely delivered.
From heart-achingly delicate Juilet-inspired blouses to Anne Hathaway-esque (no, not that one) black lace jumpsuits to absolutely gorgeous silk chiffon square scarves with Shakespeare's face on them, Sequin and Suede's new collection has it all. Let's take a look at some of the coolest pieces:
Othello Cotton Shirt (with the Romeo Bowtie)
The Romeo Cropped Blouse and Pants and the Shakespeare Strapless Bra
The Juliet Blouse and the Sonnet Straight Pants
The Hathaway Jumpsuit
The Shakespeare Jacket and the Sonnet Flared Pants
Which one do you like the most? I'm quite partial to the Othello bow tie, myself — and the Shakespeare strapless bra is pretty cool as well (though it does seem just a touch... wrong).
Images: Sequin and Suede; Instagram