13 Motivational Books By Women To Read If You Need A Little Bit Of Life Coaching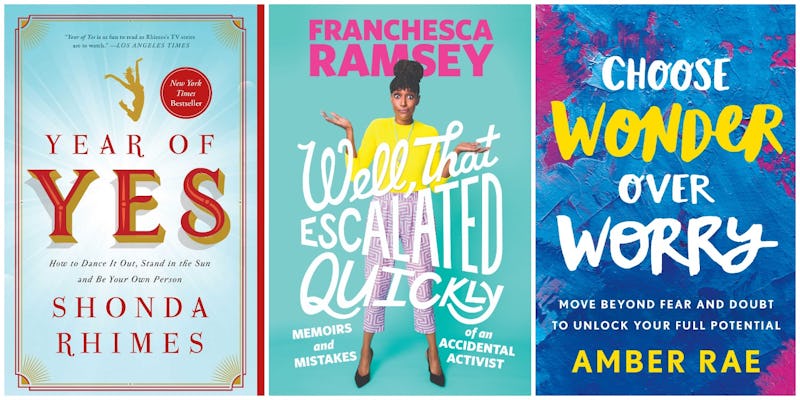 Ever had one of those moments where you feel like you really need to get your life together? Whether it's picking yourself up after a career fumble, working through a mental road block, having a hard time getting the most out of your online life or just lacking the general motivation and inspiration to make your life the best it can be, there are so many ways to fall into a trap of procrastination, negativity, and stagnation. Of course, this is the reason why life coaches exist. But what if you don't have the cash to take that course, or attend that conference? What do you do when you're looking for a mentor, but just haven't found them yet? Read more books!
Below are 13 books written by various women who are, in one way or another, experts in the field of actively working to live their best life. Speakers, writers, actors, online personalities, business owners — each of these women has been exactly where you are now, only to rise from their struggles, their negativity and their failures to build lives of success, inside and out. If you're looking to take your life to the next level in the last half of 2018 and beyond, let these women guide you on the path to greatness.