21 Amazing Stassi Quotes That 'Vanderpump' Fans Will Want To Engrave On A Wine Glass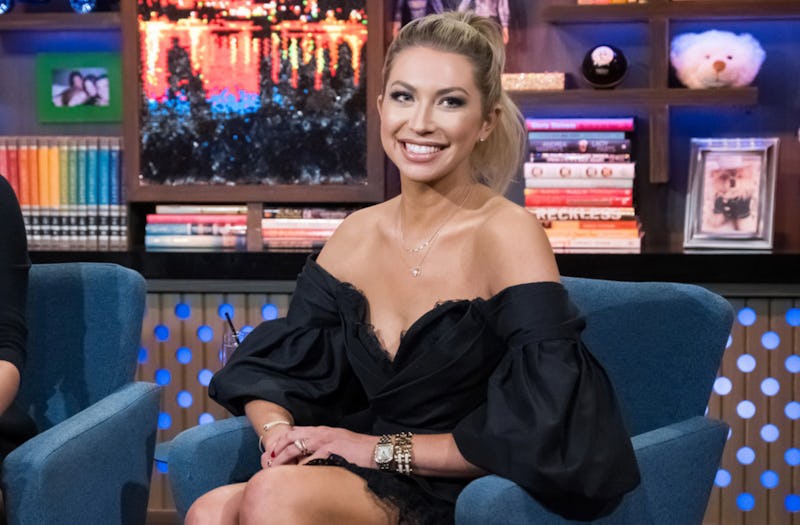 Charles Sykes/Bravo
Stassi Schroeder's best Vanderpump Rules quotes are not just good. "Good" is an understatement. Rather, Stassi's best Vanderpump Rules quotes are so iconic, they all deserve to be printed on T-shirts. And painted on novelty wine glasses. And tattooed around biceps. And scribbled among the clouds via skywriting plane. And etched into stone tablets so future generations can get a small taste of what they missed out on.
One of the earliest examples of Stassi's prowess can be found in the very first episode of the very first season of The Real Housewives of Beverly Hills spinoff. At one point, we see Stassi sitting across from her then-boyfriend Jax Taylor at brunch. The few exchange a few jabs before Stassi narrows her eyes at him and purrs, "I am the devil, and don't you forget it." This humble request was literally directed at Jax, but it was for all of us. May we never forget the power she wields.
Some reality stars need some time to get their sea legs on a show before they are ready to fire off legendary zingers. That was not the case with Nastassia Bianca Schroeder. She was batting a thousand right out the gate, and for seven seasons straight, The Next Level Basic author has been doling out cutting commentary and icy comebacks like a snarky, perfectly calibrated catapult.
Below you will find 21 of Stassi's finest quotes from Vanderpump Rules. These are not all of her best quotes (we'd be here all night), but a sample of the magic she brings to the small screen episode after episode. Raise your glasses high, this one's for Stassi tonight.