The 5 Books To Read If You Love 'Game Of Thrones,' According To The Author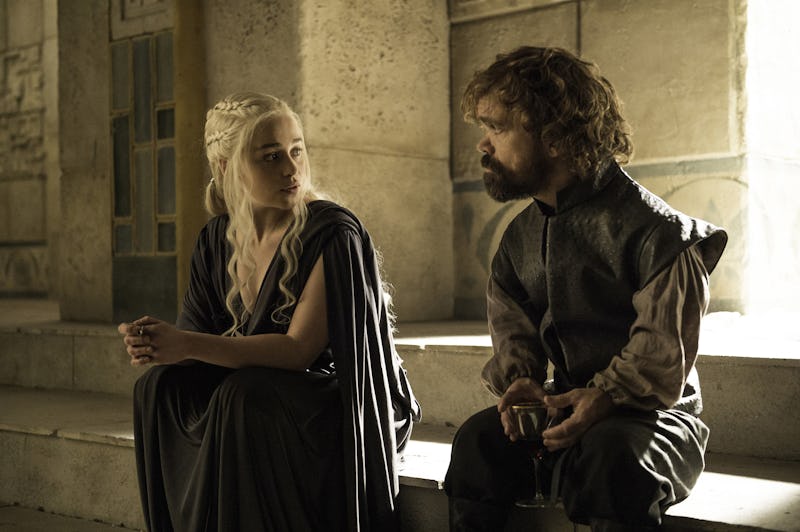 Helen Sloan/courtesy of HBO
A Song of Ice and Fire author George R.R. Martin has recommended five books for Game of Thrones fans as part of #ReadingIsLit, a collaborative campaign from the New York Public Library (NYPL) and HBO. Since we still have the summer and a long, grueling winter to get through before Game of Thrones returns next year, let's all be thankful that G.R.R.M. has given us a short reading list to entertain us while the on-screen adventures of John and Danaerys prepare to draw to a close.
According to the library's website, NYPL's #ReadingIsLit campaign aims "to put the spotlight on reading" and "[d]iscover the power of storytelling in the books that inspired your favorite shows and movies." In addition to this Game of Thrones content, the campaign also includes book lists related to Sharp Objects, Big Little Lies, and My Brilliant Friend, among other book-to-screen adaptations.
George R.R. Martin also recommended his five favorite books to NYPL readers. Most of his faves are classics, with just one fantasy volume thrown into the mix. For readers who want to enjoy the author's favorite books, G.R.R.M. recommends The Great Gatsby by F. Scott Fitzgerald, Catch-22 by Joseph Heller, A Tale of Two Cities by Charles Dickens, The Prince of Tides by Pat Conroy, and The Lord of the Rings by J.R.R. Tolkien, which also appears on the list below.
Check out G.R.R.M.'s short list of of book recommendations for Game of Thrones fans: