This Is How You Increase Your Odds Of Conceiving A Girl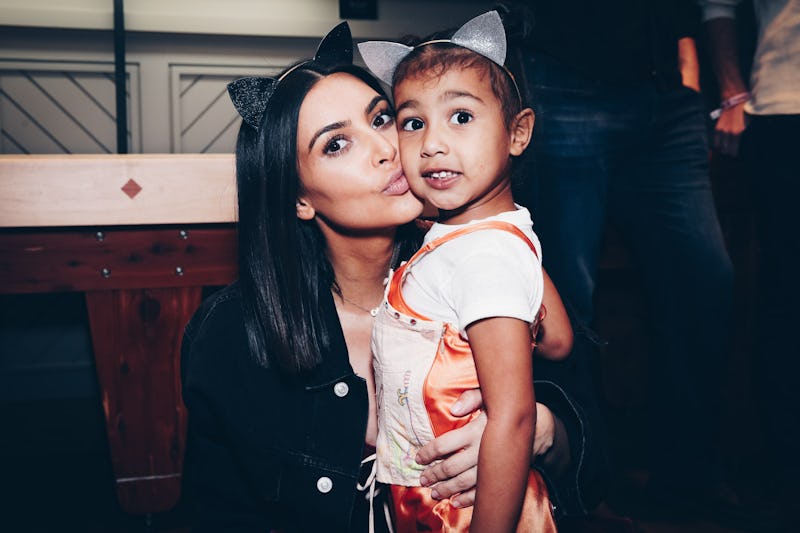 Handout/Getty Images Entertainment/Getty Images
If you're trying to get pregnant and want to conceive a girl, there's a lot of sketchy advice out there — like suggestions that you eat more oranges, have sex in front of a space heater, or make sure you don't have an orgasm (great). But is there actually a scientifically sound way for parents-to-be to pick their baby's sex?
"Mother Nature has already tipped the scale a little in favor of boys," gynecologist Dr. Renee Allen tells Bustle. "According to data from the National Center for Health Statistics, approximately 105 boys are born for every 100 girls." However, she says, many people choose to manipulate the odds, through both scientifically proven and slightly more questionable means.
Whatever future parents are trying today, they're in a better positions than past generations. Today, we know how a fetus's sex is determined (all eggs carry only an X chromosome; sex is determined by whether the sperm that fertilizes it contains another X chromosome, which would make the fetus female, or a Y, which would make it male). But in that past, it was all guesswork. Medieval physicians were convinced that the right testicle produced boys and the left produced girls, which led to some interesting arrangements. For example, compensation for having your left testicle removed by accident in medieval Ireland was much lower than for the right one, because people were so focused on producing male heirs. Other lore held that you could ensure a male fetus by having sex facing the east, eating the heel of a loaf of bread, and dropping breast milk into water, but it was obviously all based on myth instead of fact.
As science marches forward, we've become more astute at understanding what happens when we get knocked up, and what kind of influence we can exert in the process. There is, of course, the question of whether it's ethical to pick your child's sex, or to invest this much energy in the sex your child is assigned at birth, since this may not end up matching their gender. But if you're curious about the pure science, here's what we now know about increasing the odds that you'll conceive a girl.