Don Lemon's Response To The "BLM Kidnapping"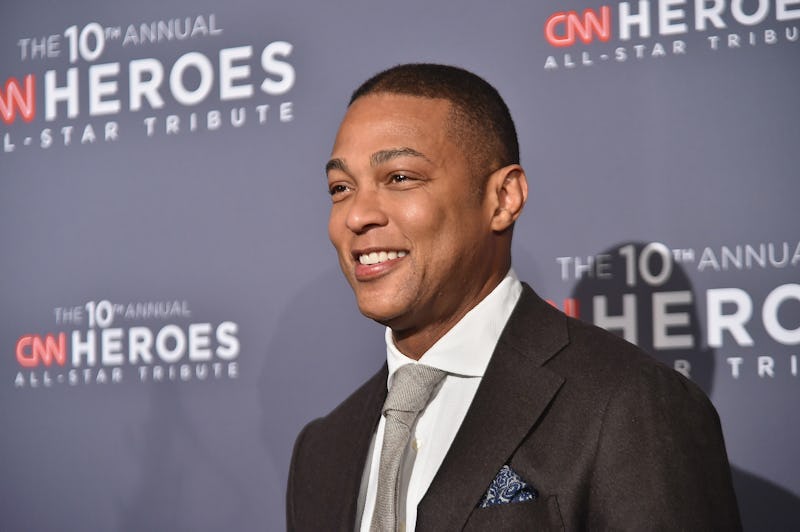 Mike Coppola/Getty Images Entertainment/Getty Images
This morning, the nation is horrified at news that four Chicago teens kidnapped, beat, and tortured another teen while broadcasting the whole incident on Facebook. The fact that the victim is white and was subjected to racially charged verbal abuse by his attackers, who were all black, is opening up a discussion on and offline about what constitutes a hate crime. It's this discussion that CNN anchor Don Lemon brought onto his show, CNN Tonight with Don Lemon, on Wednesday night, during which he refused to call the incident a hate crime. Many viewers were shocked when Lemon stated that the incident was not "evil," but rather just reflected "bad home training" on the part of the attackers. With those words, Lemon effectively released a deluge of opinions on the "hate crime" classification and it's appropriate use.
While Lemon, to much controversy, did not explicitly condemn the incident as a hate crime, Chicago police, who have the four attackers in custody and are still investigating, have yet to release what kind of charges they will file. For now, at least one person has explicitly denounced the "hate crime" label for what many are calling the "BLM Kidnapping," despite the fact that there are no proven ties between the attackers and the Black Lives Matter movement.
Political commentator and former press secretary for Bernie Sanders, Symone Sanders, who was a guest on Lemon's show, said:
...If we start going around and anytime someone says or does something really egregious or really bad and sickening in sense in connection with the president-elect Donald Trump or even President Obama for that matter because of their political leanings, that is slippery territory. That is not a hate crime. Hate crimes are because of a person's racial ethnicity, their religion, their gender, a disability. Your political leanings, because someone doesn't like your political leanings and they do something bad to you, that is not a hate crime.
Lemon went on to challenge her statement, as did political commentator, former communications director for Ted Cruz's presidential campaign and fellow panelist Alice Stewart, who pointed out the attackers' language in the video does focus on their victim's race.
Despite Lemon's challenging Sanders, however, his comment that the four attackers' actions were not "evil" and essentially just bad behavior resulting from bad parenting, is inspiring outrage amongst many.
Still others are focusing on the "hate crime" classification itself:
According to the Associated Press, Anthony Guglielmi, spokesperson for the Chicago Police Department, says that police believe the victim was targeted because he has special needs rather than because of his race. News as to whether or not the attackers will be prosecuted under hate crime laws are expected to come later today.
Whichever reason police determine the attackers used to target their victim, the probability of hate crime charges against them are high, as both race and mental disability are defined as motivating factors under Chicago hate crime laws. The FBI, too, includes both biases against disability and race in their definition of hate crimes. The country will no doubt be carefully watching this case and how it pans out.