Bustle's Editors On Harvey Weinstein + LGBTQ+ Pride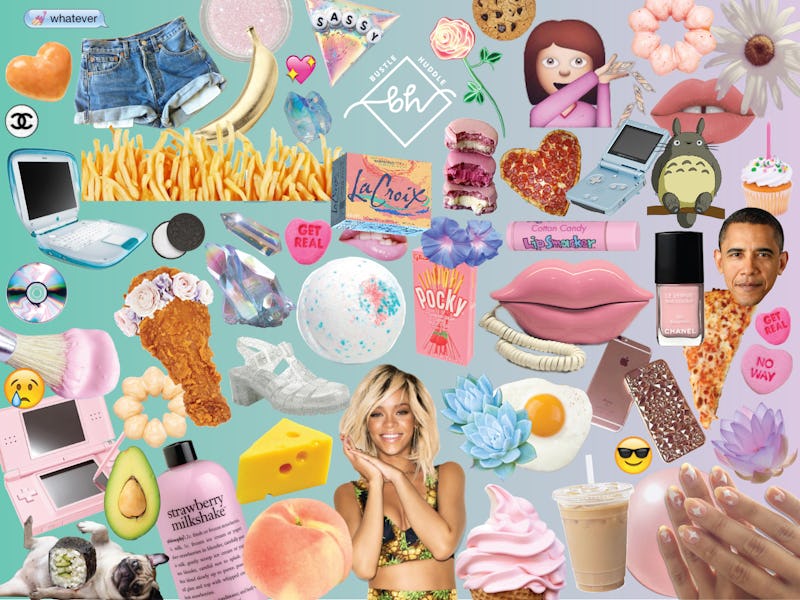 Happy hump day! What a week it's been already — and it's somehow only Wednesday. There's been so much news, and so much of it negative, that it's hard to believe we're only halfway through.
For more on Harvey Weinstein and everything else that's been on Bustle's editors' minds today, read on:
Harvey Weinstein + The Latest
More troubling accusations against Harvey Weinstein have been revealed. After celebs like Gwyneth Paltrow and Angelina Jolie spoke out Tuesday about alleged sexual harassment by Weinstein, Cara Delevingne has released her own statement detailing an alleged encounter. Meanwhile, the Obamas said that they're "disgusted" by the exec's alleged actions, and Weinstein's wife, Georgina Chapman, has announced that she's leaving him.
Self-Care Alert: It's been a seriously rough few days for us all. So give yourself a break and check out these adorable Star Wars porg memes, which will cheer you up whether you're a fan of the series or not.
LGBTQ+ Pride + Today
Today is National Coming Out Day, a day to celebrate LGBTQ+ people around the country. There are events happening all across the U.S., all meant to share pride, spread awareness of LGBTQ+ issues, and support those dealing with discrimination and bigotry. And these moving National Coming Out Day memes and tweets show just how emotional the day is for so many people.
OMG: You have to hear Eminem's scathing rap aimed at Donald Trump from last night's BET Awards.
Olive Garden + Fan Fiction
Yes, you read that right. There's a thing happening right now where people are writing Olive Garden fan fiction, and it's all kinds of wonderful. It's all due to an incredible essay (seriously, you have to read it) a woman wrote about how much she loves the restaurant chain, and once a Twitter user asked followers to write a short story using one of her lines, things got truly crazy. LOL.
Pro Tip: Here are all the Trader Joe's hacks and secrets you ever wanted to know.
John Green + Your New Fave YA Book
If you're not already a fan of John Green, you're seriously missing out — the beloved YA author has created some of the most memorable teen-centric books in recent years, from The Fault in Our Stars to Looking for Alaska. And now, his newest work, Turtles All the Way Down, is finally here. And as these 21 quotes from Turtles All the Way Down show, the author's stance as the king of YA isn't changing anytime soon. Read on, book lovers.
Halloween Inspo: These 25 Halloween makeup tutorials are a lot easier than they look.
Today's WTF Moment: There's a massive hole in Antarctica the size of Maine, and scientists don't know why. Great!
What to Watch: Riverdale is back! Check out the Season 2 premiere of the addictive CW show at 9.