The One Book To Read By An Author You Hate, According To Reddit Users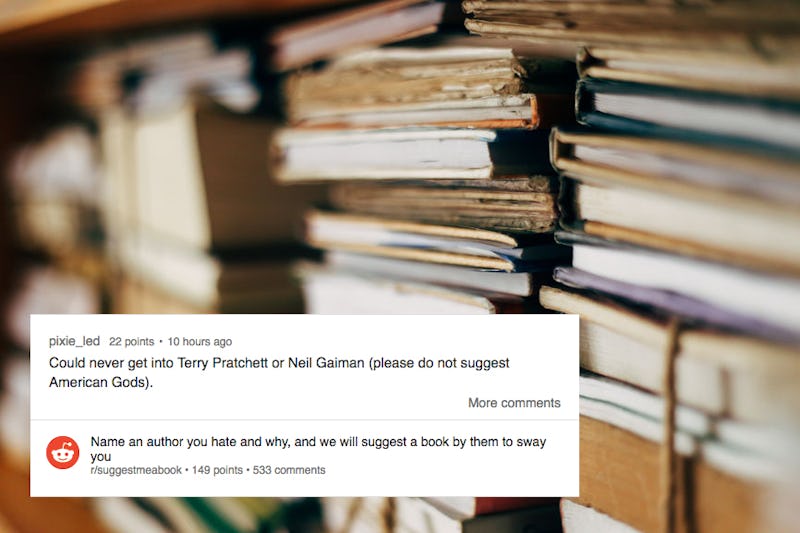 Jessica Sharmin/Stocksy; pixie_led/Reddit
If there's an author you just can't stand, but whom everyone else seems to love, Reddit might be able to help you see the light. Over at the Suggest Me a Book subreddit, redditors have suggested books to read by authors you hate, and I've got nine great selections from the thread — which has more than 500 comments at the time of this writing — for you to check out below.
For every popular author with a millions-strong fanbase — here's looking at Stephen King and J.K. Rowling — there's at least a handful of people who simply can't get into their work. You have no reason to feel bad for not liking the same things as someone else. Some authors don't even like their own books! But if you want to figure out what all the fuss is about regarding a super-popular writer, the thread that redditor GEARHEADGus started in r/suggestmeabook is a great place to start.
Some redditors had trouble finding reading suggestions for certain authors, Stephenie Meyer in particular. Many writers have offered up opinions on why Twilight gets such a bad rap — spoiler: it's because it's something teenage girls like — and although there are valid criticisms of Meyer's books, hating them because you dislike their audience isn't entirely fair.
Redditors in r/suggestmeabook were able to recommend books for nearly every other author mentioned, however. Check it out below: