7 Apps To Use When You Need Relationship Advice ASAP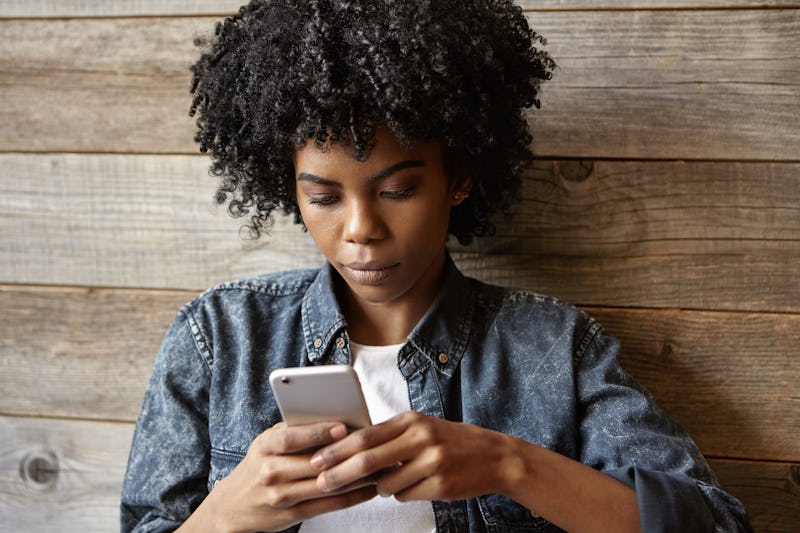 ave_mario/Fotolia
As much as you may love your friends and family, sometimes it's great to get relationship advice from another source. For instance, there are a lot of resources and apps to use when you need relationship advice. Not only are many of them legit, but they're also inexpensive or even free. Plus, it means getting advice from an unbiased source, because as much as you love your family and friends, they may be a *bit* biased. So, using an app like one of the below is like having a therapist in your pocket, and at the touch of your smartphone.
"Although the stigma around therapy is weakening, there's certainly still one there that often keeps people from getting the help they need," Vienna Pharaon, Licensed Marriage and Family Therapist and Mindsail app expert, tells Bustle. "Using apps to address relational issues is a safe way for people to begin or continue exploring themselves and their partners. I'd recommend it as a tool for anyone, and as a great starting point for someone newer to the world of therapy."
As someone who's used both in-person and online/app therapists, I couldn't agree with Pharaon more. If you, too, are thinking of exploring the world of online and app relationship resources, here are seven to get you started.