7 Signs Someone Is Negging You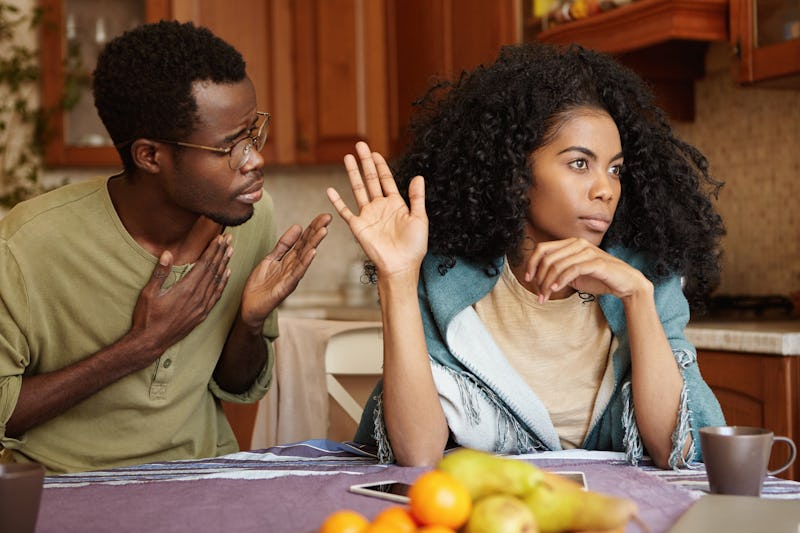 ave_mario/Fotolia
As a former dating app enthusiast, I've been on the receiving end of my fair share of backhanded compliments, like the fan-favorite 'you're way too pretty to be on a dating app!' Uhh, thanks? If you're unfamiliar, this practice is called negging, aka when someone insults you and undermines your confidence as a twisted way to make you more vulnerable to their romantic advances. Needless to say, it's a seriously effed up thing that needs to stop — and if you know how to tell if someone is negging you, then you're one step closer to putting a stop to their BS and finding a healthier partner.
"[Negging] is a harmful way to treat another person because it demonstrates a contempt for the other person and their feelings," Christine Baumgartner, dating/relationship coach at The Perfect Catch, tells Bustle. "It is dismissive and degrading to the other person and can eventually undermine their self-confidence. Usually the person doing the negging is insecure in their ability to attract [someone] without putting them down. They also don't feel 'good enough' on their own: they need to put other people down in order to feel better about themselves."
Though popular accounts like Bye Felipe highlight male examples of negging, it's not a guys-only behavior: plenty of women neg their partners to keep them interested, too. But no matter your gender identity, negging is seriously sh*tty behavior, because no one deserves to have their self-esteem eroded by someone who they should be able to trust wholly. If you're concerned that your partner is guilty of this damaging and controlling behavior, here are seven signs someone is negging you, according to experts.