World's Liquid Gold Supply Is Dwindling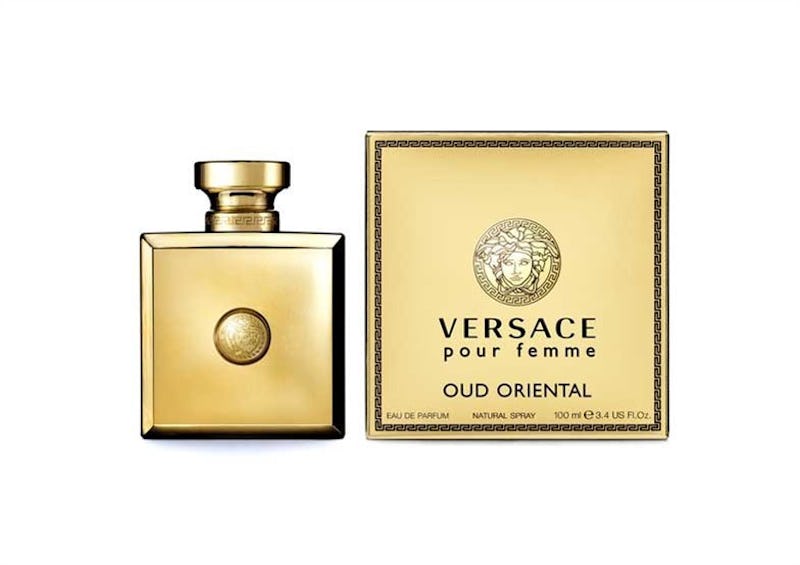 Though the average nose might not pick up on most perfume trends, the latest scent craze is pretty difficult to miss. It's a rare Middle Eastern oil called "oud," though you might have heard of it referred to as "liquid gold," and it was introduced to Western markets about a decade ago — but its dark, exclusive popularity continues to grow. Oud is both pricey and distinct, and definitely not for the average scent-wearer. But our increasing desire for the strong, sensual oil is leading to a worldwide shortage.
Oud has long been popular in the Middle East, both as a personal fragrance and as a religious experience. It's used by Buddhist monks for meditation and Sufis for mystic ceremonies and rumored both to ward off the evil eye and to seduce lovers. Middle East magazine reports that it's common for men to keep three bottles of oud with them throughout the day — one for home, one at the office, and one in the car.
The process by which oud forms is strange and rare: when the Aquilaria tree is attacked by a specific mold, it releases a highly fragrant resin in its core to protect itself. This resin is oud. But finding oud in the Aquilaria trees is far more difficult than it sounds; though 100 Aquilaria trees might be attacked by the mold, only a few will develop oud. And there's no simple way of knowing which trees carry oud at their core, which means that oud-hunters cut down a lot of innocent trees as they search for a jackpot.
There are synthetic ouds available, but it's hard to mimic the difficult-to-pin-down thrill of the high-quality original, which is often described as "woody," "complex," "damp," "barnyard," or, in Bois de Jasmine, as "ambergris, sweet incense, tobacco, and wood." It's a scent that goes on strong and can smell, well, a little too animalistic for the average nose, but it dries into something potent and mysterious.
Another solution for the dwindling oud supply is planting Aquilaria plantations and then inoculating the trees with the mold in order to encourage oud production. But the scent of speeded-up oud won't be the same as oud harvested in the wild, which takes about 25 years to grow.
But though supply is dwindling, demand is increasing, and in classic economic style, this means the price of oud has skyrocketed 500 percent over the last 20+ years. Tom Ford was the first to introduce oud to Western masses with his 2002 release of YSL's M7, "Oud Absolu," and the popularity of the scent has since boomed among those who like their fragrances dark and seductive. A few notables: Christian Dior Leather Oud, Killian's Pure Oud, Le Labo's Oud 27, Tom Ford Oud Wood, Armani Prive 1001 Nights Collection Oud Royal, Juliette Has A Gun's Midnight Oud.
Want a little oud in your life? Two majors perfumeries have just released Oud-based fragrances, but you'll have to pay dearly. This weekend, Bond No. 9 New York released a Swarovski-studded bottle called Saks New York Oud, selling for $405. And in early 2014, you may be able to snag a bottle of Versace Pour Femme Oud Oriental for about $206, a scent that Donatella Versace called "very strong and seductive." The fragrance will only be sold at very select retailers.
After all, liquid gold isn't for everyone.