Here Are 14 DIY Halloween Costumes For Politicos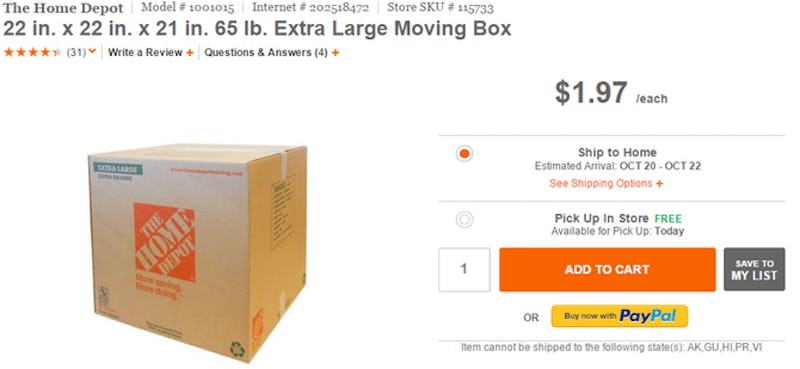 I'll be the first to admit that DIY really isn't my strong suit. So for me, Halloween usually means plunking down big bucks at a superstore for a ready-made outfit. Of course, there are downsides to this strategy: I have the same outfit as literally every third person I run into. Plus, there's little chance the outfit that I purchase reflects my political junkie-ism. And why shouldn't you have a Halloween costume that truly reflects what you believe in, right? That's why I've dug up these cheap and easy DIY Halloween costumes for political junkies — because showing your smart, savvy side is always the right move.
This year has given us all a wealth of political discussions to choose from. You can make a costume that shows off your punny side (Lindsay Graham crackers, anyone?) or help make America great with a Donald Trump costume. You can even gather your squad and dress as the history-making U.S. Women's soccer team.
The bottom line is this: Why buy some generic — and expensive! — costume when you can make an even smarter one for next to nothing? Here are 14 cheap DIY costumes perfect for showing off your creativity — and your love of all things newsworthy.
1. Wednesday Addams On The $10 Bill
In the second Republican debate, Chris Christie said that an Adams woman belonged on the redesigned $10 bill. Of course, we all hoped he meant Wednesday Addams. This meme is pretty easy to pull off, with a few DIY tips.
Step 1: Make your $10 bill backdrop using a piece of large-ish cardboard.
Cut a rectangle of cardboard in a manageable size and cut an oval in the center to frame your face. Then, it's time to paint! If you don't have an actual $10 bill handy, you can grab a photo of one online. Use it (and a watercolor pen) to make your backdrop as close to the real thing as you want it to be.
Step 2: Then, it's time to nail the outfit. To get the perfect Wednesday Addams look, you'll want a basic black mini with a white Peter Pan collar.
Then, you'll need a black wig with Wednesday's signature, sleek braided ponytails. Walmart has the perfect wig for $14.95:
Step 3: Perfect the stare.
2. In Fact, Any Woman From History On The $10 Bill
You can use that same backdrop to tell the world which woman you think should be on the $10 bill. One of my colleagues put together a great list of women from history you can be for Halloween, complete with step-by-step instructions. Lots of great inspiration there!
3. Supreme Court #SquadGoals
The women of the Supreme Court — Sonia Sotomayor, Elena Kagan, and (the Notorious) Ruth Bader Ginsburg — are our #squadgoals. If you and your friends want to show them some love this Halloween, why not pull off a super-simple Supreme Court justice group costume?
Step 1: You can find simple black judge's robes online at Amazon or a costume store like Party City.
Step 2: Then, it's all about the accessories: think lace collars and cool brooches. And for the Notorious RBG: it's all about the black shades.
4. Scandal's Olivia Pope
Who says your political icons have to all be real people? If you're a fan of ABC's Scandal, this Olivia Pope costume is an easy DIY project. And bonus: You get to drink the wine!
Step 1: You'll want a basic white trench coat or pantsuit, because the ultimate gladiator always wears white. Here's a pretty inexpensive one on Amazon:
Step 2: You need a stylish, oversized handbag for all of those top-secret documents, presumably from the White House, the FBI, and the CIA.
Step 3: Once again, it's about the accessories! The oversized wine glass and bottle of red wine are a must, of course. But how about this Grant for President t-shirt?
5. Clinton's Email Server
This one might take a little imagination, but you'd definitely get points for creativity.
Step 1: First, you'll need a cardboard box big enough to wear over your body. Be sure to cut out head and arm holes!
Step 2: Pick up a can of black spray paint and cover the front of box completely. Then, you have to make sure no one tries to peek inside. These official-looking "Private" sign printables should do the trick. Or, you can find these "No Trespassing" and "Keep Out" signs on Amazon.
6. Clinton's Emails
It doesn't get much easier than a costume that's essentially a sign worn around your neck, does it? And you actually have a couple of options for making this simple DIY costume:
Option 1: Using a large rectangle from the same extra large cardboard box I mentioned earlier, you can make yourself into one of Hillary Clinton's funniest emails. All you need is some white spray paint to cover your cardboard cutout, a few watercolor pens in black and a screenshot of a funny email to use as a model. Use the pens to make a life-size version of the email that cracked you up the most. Gefilte fish anyone?
Option 2: Or, use after you've spray painted your base and penned in your basic email info, use white duct tape to mimic all the information that is missing from Clinton's email dumps.
7. Birth Control Pills
Here's a cool costume that gives a nod to all the controversy this year surrounding women's reproductive rights.
8. Male Birth Control Pills
Come to think of it, this could be a great costume, too! According to experts, we're still years away from a reliable, safe male oral contraceptive. But that shouldn't stop you from hoping — or from using your costume as a chance to raise the issue!
9. Gotcha Journalist
Yes, I know that's a Clark Kent costume, but hear me out.
Step 1: This outfit is more about the accessories. You'll need nerdy wire frame glasses and a plastic microphone.
Step 2: Next, you'll need to make an extra-large version of a press pass (think 8" x 11" or 12" x 12"). You can use this example as a guide for fixing up a hand-drawn version using posterboard and sharpie markers.
Don't forget to change the name of the news outlet to any of your least-favorite news sources and you're ready to represent media bias at its worst.
10. I'm Just A Bill
This Schoolhouse-Rock-inspired costume looks intimidating, but it really doesn't have to be. Let's take it step by step.
Step 1: Get ready to make your base costume. You'll need a super-large sheet of white foam core; you can buy the really large kind for around $3.00 from Ebay.
Then, wrap the foam around your body to determine where you'll need to staple. Don't forget to give yourself enough room to move around comfortably! You can use wide red or blue ribbon for the straps and the belt.
Step 2: Now, it's on to the details. Use the watercolor pens I mentioned earlier to draw on the happy face of a bill ready to become a law.
11. John Boehner & Pope Francis
Getting Pope Francis to address Congress was one of the biggest moments of John Boehner's career, so this could be a cool couples costume. A simple sheet or just all white clothes and a hat will work for the Pope, then just make sure you have a suit and those signature Boehner tears ready!
12. Kim Davis & Pope Francis
Yes, the Pope did actually meet with Kim Davis during his visit. And while we don't have any photos of them together to inspire your costume, you'll definitely want a long brown wig and glasses to nail Davis' look. Otherwise just wear a simple sweater and some jeans from your closet.
13. Edward Snowden
For this cool DIY costume, you'll need a large piece of cardboard and an extra-large printout of the U.S. Constitution. Cut out a space for your head and rock this simple look with a suit, glasses, and an earpiece. Bonus points if you carry around a briefcase stuffed with government secrets.
14. Government Shutdown
Shutting down the government is always a scary prospect.
Images: HomeDepot.com (1, 2, ; Amazon.com (1, 2, 3, 4); HM.com; Zazzle.com; Giphy.com (1, Bustle.com; Imgur.com (1, 2); Flickr.com (1, 2, 3); HalloweenCostumes.com