5 Movies Sure to Inspire a Road Trip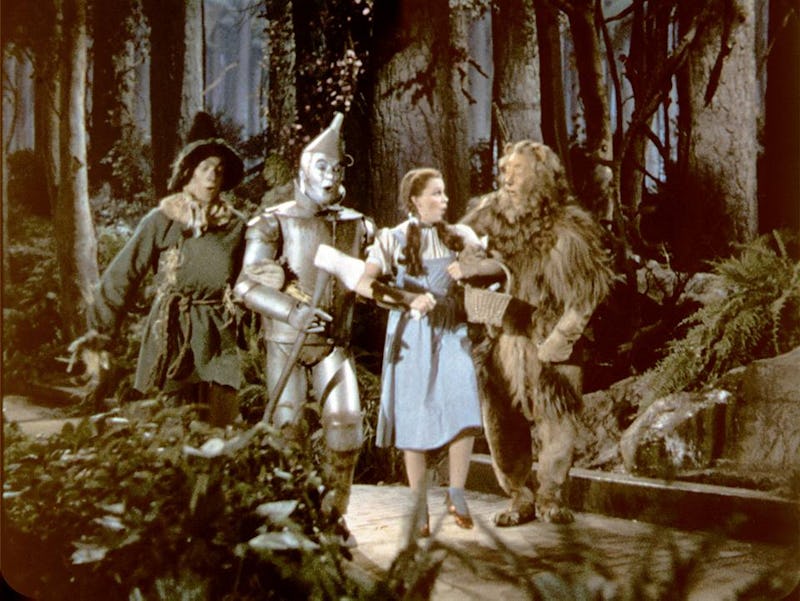 If you adore travel as much as I do, I'm guessing you've created a bucket list of sorts, and it's likely that "epic road trip!" is written somewhere on that list. There's something so alluring about throwing caution to the wind and hitting the highway with your best friends. Whether you're planning a cross-country road trip or just eager to venture outside of your comfort zone for a couple-day trek, these movies will get your engine started.
1. The Motorcycle Diaries (2004)
I didn't actually watch this iconic film until two years ago, and I enjoyed the uncommon portrayal of Che Guevara as a traveler. Che embarks on a four-month motorcycle trip through South America at the age of twenty-three. Despite his comfortable upbringing, he is able to open his eyes to the poverty around him and demand change.
2. Thelma & Louise (1991)
OK, so they died at the end. But even though the road these two ladies took was filled with uncertainty and danger, it was hard not to feel an attraction towards their peripatetic lifestyle. Both unhappy with their current situations, Thelma and Louise sought an escape from their worries. The ups and downs, twists and turns of this film feel much like an actual road trip because, like on any journey, there are always obstacles in your path.
3. Into the Wild (2007)
OK so he also died at the end of this true story, but everything he did leading up to that was pretty ballsy. After Christopher McCandless graduated from Emory University he decided to donate his $24,000 savings account to charity, leave all of his possessions, and hitchhike to Alaska so that he could live in the wilderness. Perhaps you'll choose a less extreme path towards self reflection, but whatever form your trip takes, you'll likely learn that it's the people we meet along the way that leave the most profound impressions and help to shape our lives. This tale of self-discovery may spark your own wanderlust.
4. The Wizard of Oz (1939)
This (yellow brick) road trip tale is packed with life lessons and lovable characters. Oz is effortlessly magical but there are still dangers that await and challenges to face. I often feel like Dorothy every time I return from a trip — as thrilling as my travels are, I'm always blissfully happy when I see the New York City skyline.
5. Little Miss Sunshine (2006)
Traveling from Albuquerque to Redondo Beach in a beat-up Volkswagen, a dysfunctional family comes together to try to turn seven-year-old Olive's dream of winning the Little Miss Sunshine pageant into a reality. With a drug addict grandfather, a brother who refuses to speak until getting accepted into the Air Force and more than a few bumps along the way, this movie will make you laugh, cry, and schedule your own week on the road.
Image: The Wizard of Oz/Facebook.