21 Gifts For People Who Are Hard To Shop For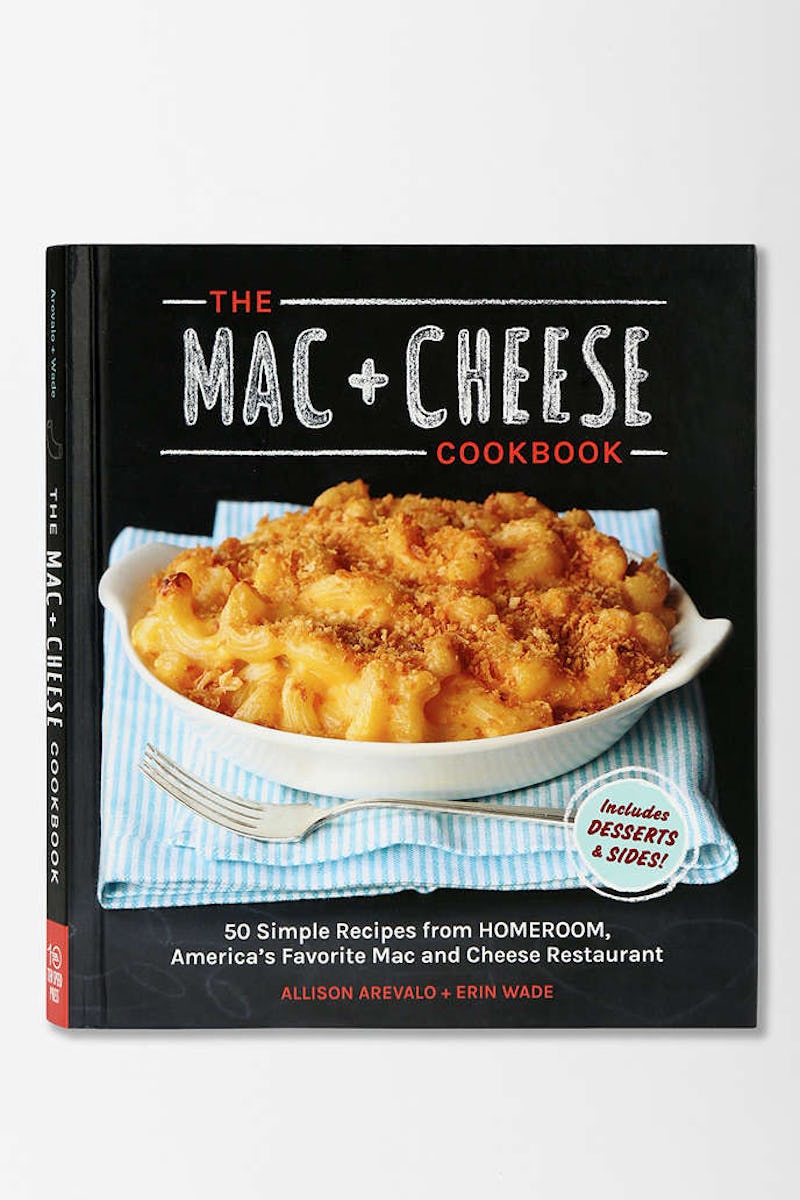 Every year you think, this is going to be the year you get your act together, and purchase gifts weeks in advance. And then the middle of December hits, and you are running around trying to purchase presents for everyone you love, not to mention last-minute gifts for people who are hard to shop for. Not to knock gift cards or a wad of cash, but you know you can do better despite the time crunch. Gifts should be personable. Right?
Not to mention, buying gifts for others should be an enjoyable process, not one that leaves you stressed and panicked. In fact, money can buy happiness. Studies show that people are happier when spending money on others, rather than spending money on themselves, no matter the amount of money spent. If giving others money can increase your happiness, think what a personable gift could bring. Hint: all the feels.
Have a week? There are a ton of online options to choose from — some even have next day shipping. Have only one day? Look no further than places like your local mall. Buying a good gift doesn't mean you have to spend a ton, you just need to have a plan on what to purchase. We'll point you in the right direction.
1. Floral Luggage Tag
The Getaway Luggage Tag — Floribunda, $10, Ban.do
For your fabulous friend who is always jet-setting, give her some piece of mind when traveling with this floral luggage tag.
2. Map Prints
Wherever your friends may live, let them know you are always thinking about them. And then plan a trip!
Map prints, $27, Evelyn Henson
3. Photo Bar
Print out a couple of Instagram photos, and give this magnetic photo bar to someone who loves snapping pics.
4. Meditation Candle
Give the gift of a calmer holiday season, with this soy-based meditation candle with scents of gardenia and jasmine.
Meditation Candle, $30, Yoke/Zady
5. Vega Coffee Sampler
Everyone loves coffee, right? Vega Coffee will deliver freshly roasted coffee to anyone's doorstep as part of its subscription package, and as an added bonus, will donate a coffee-plant to women-owned cooperatives in Latin America. Basically, everyone wins.
Vega Coffee Sampler Box, $30, vega coffee
6. Mini Hoop Earrings
These delicate 14-karat-gold-plated sterling silver hoops are an updated version of a classic mini-hoop earring and a pearl stud. A special splurge for your best friend, mom, or sister.
Gray Pearl Mini Hoop Earrings, $78, Bing Bang/Of a Kind
7. Cat Eye Mask
Everyone needs their beauty sleep. With a satin front and a warm cotton back to rest your eyes on, this feline-shaped sleeping mask gives a little bit of luxury to an everyday necessity.
Cat Eye Mask, $24, Catbird
8. Stone Planter
Those with a green thumb will swoon over these stone fruit planters, cast from real fruit like: avocado, orange,and horned melon.
Chen and Kai Stone Fruit Planter, $28, Chen and Kai/Poketo
9. Blackberry & Lemon Verbena Jam
You haven't had brunch unless you've been to Sqirl in Los Angeles: their jams are legendary. So if you have a friend who brunches like nobody's business, give her a jar of Sqirl jam, so she doesn't have #FOMO.
Ruitz Blackberry & Lemon Verbena Jam, $13, Sqirl
10. Friendship Bracelet
These aren't the friendship bracelets of your summer camp youth. These bracelets, made with colorful beads and a brass plate finish, are the perfect grownup gift for best friends.
Shashi Black Mary Seed Bracelet, $32, Shashi/Zady
11. Thermal Mug
For the coworker who rarely rolls into work looking alive, a thermal mug to provide her coffee on the commute may just be her new kryptonite.
Hot Stuff Thermal Mug, $14, Ban.do
12. Travel Kit
Your friend or family member will feel pampered on trips when she uses this skincare travel kit complete with a cleansing oil, a rosewater mist, a facial scrub, and a serum.
Aster + Bay Essential Travel Kit, $45, Catbird
13. The Mac + Cheese Cookbook
From truffle mac, to Sriracha mac, and vegan mac, this collection of macaroni and cheese recipes has every possible combination you could think of. Just make sure whoever you give this book to invites you over to dinner.
The Mac + Cheese Cookbook by Allison Arevalo and Erin Wade, $17, Urban Outfitters
14. Journal
Friends or family members who like to write, journal, design, or doodle will love this leather-bound journal with unlined pages, perfect to tote when the inspiration hits.
Leather-Bound Notebook, $26, Anthropologie
15. Mason Jar Cocktail Shaker
Why didn't we think of this? Your favorite juice jar makes a great cocktail shaker too.
The Wine Enthusiast Mason Shaker, $20, Target
16. 2016 Wall Calendar
C'mon, you know you want a T-Swift wall calendar for yourself. Give this to one of Taylor's biggest fans.
Taylor Swift 2016 Wall Calendar, $15, Urban Outfitters
17. Cosmetic Organizer
Give your friend the gift of organization. She needs your help.
Deluxe 3 Drawer Cosmetic Organizer Set, $20, Bed Bath & Beyond
18. Cozy Blanket Scarf
This cozy scarf is guaranteed to add a little bit of color to your gift recipient's wardrobe, and a large dose of warmth.
Women's Cozy Plaid Blanket Wrap Scarf, $16, Target
19. The Sartorialist: X
This isn't just another coffee table book. New York City photographer, Scott Schuman, author of the popular style blog, The Sartorialist, brings us his third anthology of street style.
'The Sartorialist: X' by Scott Schuman, $30, Barnes & Noble
20. Trust Your Dopeness Candle
This natural soy candle is only for your dopest friends — oh, and it smells amazing. It's the perfect way to help someone unwind.
Trust Your Dopeness Candle, $28, www.the125collection.com
21. Leather Zodiac Pouch
Never will your best girlfriend ever have to answer to, "Hey baby, what's your sign?" She can just show this leather pouch, and walk — no run — away.
Leather Zodiac Pouch, $50, Miss Albright/Anthropologie
Looking for more holiday cheer? Check out Bustle on YouTube.