The Airbnb of Wedding Venues Has Arrived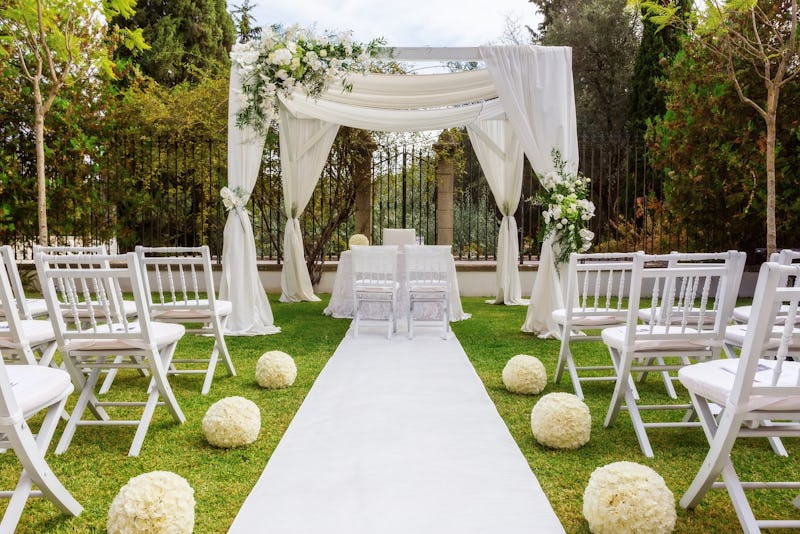 Planning a wedding is no easy job but a new site called The Hitch is taking some pain out of the process. Picking a venue may be the most important decision you make about the big day (aside from, you know, who to marry), and in a world where apps and websites assist us in all our choices — Where should I go for dinner? What should I watch tonight? Who should I date? — it's inevitable that technology would get involved in this particular decision too.
The site, made by Brooklyn design firm Casserole Labs, allows you to explore thousands of unique wedding venues around the world and instantly book the only one that's right for you.
Similar to popular Airbnb vacation rental site, you search by date, location, and budget, and can browse venues from vineyards to farms to coastline estates. The search allows you to specify the reception you want, from "cocktail" to "buffet" and provides details that were previously only available by cold-calling a venue — like whether the venue is wheelchair accessible and if gratuity is included in the cost of rental. FAQs, venue set-up information, and rules on open fires are also all summarized, making your venue search and wedding planning a little less painful. So yeah, if you want to elope in style, this is the site to hit up. Now for finding that husband...
And, of course, The Hitch has a Pinterest account.
Image: Fotolia