13 Things To Do With Your Fresh Start On January 1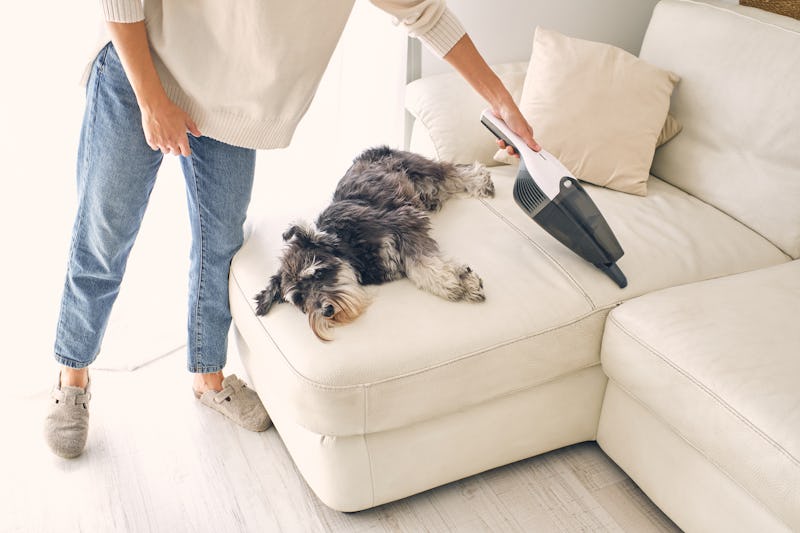 Philippe Degroote/Moment/Getty Images
Can you believe another year has come and gone? It seems like only yesterday we were ringing in 2015, and now we are welcoming 2016 into our lives. A new year means you can be a new you, so here is a list of things to do on January 1 to make the most of this fresh start.
Personally, I think people put a lot of pressure on themselves to make grand gestures of changing themselves when New Year's rolls around. Of course, if you resolve to eat better, be nicer, go to the gym more, or spend more time cleaning, that's all well and good — but you can't expect to be this whole new person right off the bat. Having a fresh start every year doesn't mean you have to completely change yourself or your lifestyle just because you made a few resolutions. There are plenty of ways to start the New Year off right starting on January 1. Of course, the most important thing you can do on New Year's Day to make sure you're heading into 2016 with your best foot forward is to relax. The holidays are officially over, and you'll be heading back to all that stressful stuff in your life.
Do a few of these things on New Year's Day after you've recovered a bit, and you'll head into 2016 feeling organized, refreshed, and ready to take on whatever the new year throws at you.
1. Take down all your holiday decorations
I know most people wait a bit to toss out their tree, or stash away their festive decorations, but it does give your house a new feeling. Say your tearful goodbyes to the twinkle lights and ornaments, so you can start 2016 in a decoration-free environment.
2. Give your space a good cleaning or a makeover
And while you're at it with the decorations, you might as well clean up the rest of you house too. Don't kill yourself — focus on the living room and bedroom to start, since that's probably where you spend the most time. And if you're one of those unicorns whose house is always clean, you could give your space a makeover. Move the couch to a new position, or change your bedding color scheme for a fresh look.
3. Finally ask someone out on a friend date, or date date
And by ask out, I don't just mean like on a romantic date. If you have a cool neighbor whose WiFi network is the "Chamber of Secrets" and always compliments your outfit, see if she wants to grab a drink with you and your friends for happy hour. Or if you've been crushing on someone at your work/gym/local coffee shop/whatever, take the plunge and tell them you're interested. After all, 2016 you is a whole lot braver than 2015 you, because you're a year wiser now.
4. Go shopping
I don't know about you, but I got a fair bit of cash and some gift cards over the holidays. And luckily for us, all the after-Christmas sales usually last past New Year's, which means you can spend the first day of 2016 adding some trendy pieces to your wardrobe.
5. Clean your closet
And since you're going to be bringing home some new clothes, you should probably raid your closet to get rid of all the things you never wear. It'll feel good to give away some of your old stuff to make room for the new. That's what New Year's is about, right?
6. Write thank you cards
I always feel like a full-fledged adult whenever I write a thank you note to someone. Only if you ever do it once, you can start this New Year as a responsible and appreciative person who sends hand-written notes of thanks. Hey, you could even score some cute cards during the shopping day!
7. Purge your Facebook
We all have at least a few people on our Facebook feeds who have no business being there anymore. A friend's ex-girlfriend you only met once at a party but added anyway, your great uncle who only posts things you find offensive, and a handful of high school friends you never talk to anymore are just begging to be unfriended. And if you don't want to unfriend anyone, you can always mute them instead.
8. Purge your phone
Same thing goes for your phone. I have tons of numbers in there for people I don't talk to anymore, and tons of unused selfies. Scroll though your contacts and delete any unnecessary or old numbers, as well as delete any photos you don't need.
9. Schedule a doctor's appointment
No, not that Doctor (though that would be the best). A lot of people plan to eat healthier and exercise more starting January 1, but you should probably check with a doctor first. Schedule a physical — even if you have no health problems or concerns, getting a physical every one or two years is a good idea — and that way you know you'll be starting your 2016 off with a clean bill of health.
10. Update your DVR or Hulu queue
Over the course of 2015, some of your favorite shows might have been canceled or gotten kind of boring. Go through your recording or favorite list to make sure it's all ready for 2016. You might even want to add a few new shows, too!
11. Take up a new hobby
Spend your relaxing New Year's Day by learning something new. It can be almost anything — knitting, gardening, wood working, whatever you're into. You'll be able to perfect it the rest of the year, and you'll feel like a new person by attempting something novel to you.
12. Tidy up your computer
Much like your social media and phone, your computer probably has a bit of junk on it. Delete any old files or photos, and put everything else on an external hard drive or on the Cloud. You can also run an anti-virus search to make sure your computer is OK. Once you head back to work, your computer — and your mind — will be a lot clearer.
13. Find a new favorite band
New Year means new tunes. Music services have pre-made playlists of new artists and songs you can enjoy while you nurse your New Year's hangover. Who knows? Maybe you'll find your 2016 obsession on day one.
Looking for more holiday cheer? Check out Bustle on YouTube.
Images: Philippe Degroote/Moment/Getty Images; Giphy (13)