Sarah Jessica's Met Gala Look Had Twitter Talking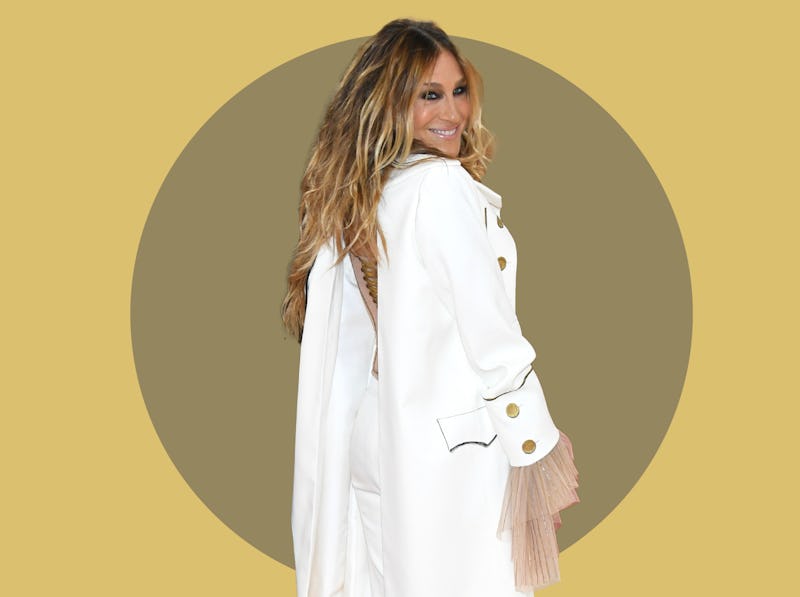 If there's a celebrity that we can always count on to make a splash at the Met Gala, Sarah Jessica Parker is the one. And it was no different this year as soon as the actress and style icon showed up to fashion's biggest night in a truly unexpected look. Sarah Jessica Parker's 2016 Met Gala outfit had the Internet buzzing, especially on Twitter, where she was compared to everything from a pirate to the hit Broadway musical Hamilton.
In previous years, Parker's best Met Gala looks incorporated ornate headpieces and stunning ball gowns that were custom designed for her. All of the fashion world expected the Sex and the City star to arrive not only inspired by this year's "Manus x Machina" theme, but in something completely out of the box. So, when Parker arrived in a look that's more casual than couture, the Twitter-verse didn't hold back. Personally, I liked her menswear take on a night that already sees a lot of dresses on the red carpet.
Here's a look at Parker's 2016 Met Gala outfit.
And here's how Twitter reacted to her outfit, which according to the user below, is an homage to one of our Founding Fathers.
Hey now... pants can be formal, too!
This one's way harsh, Tai.
SJP's apparently traveling back in time instead of the future.
Amen, sister.
So, there you have it. Whether you loved it or not, we can't deny that Parker carved herself another moment in Met Gala history.