Glossier's New Balm Dotcom Flavors Are Excellent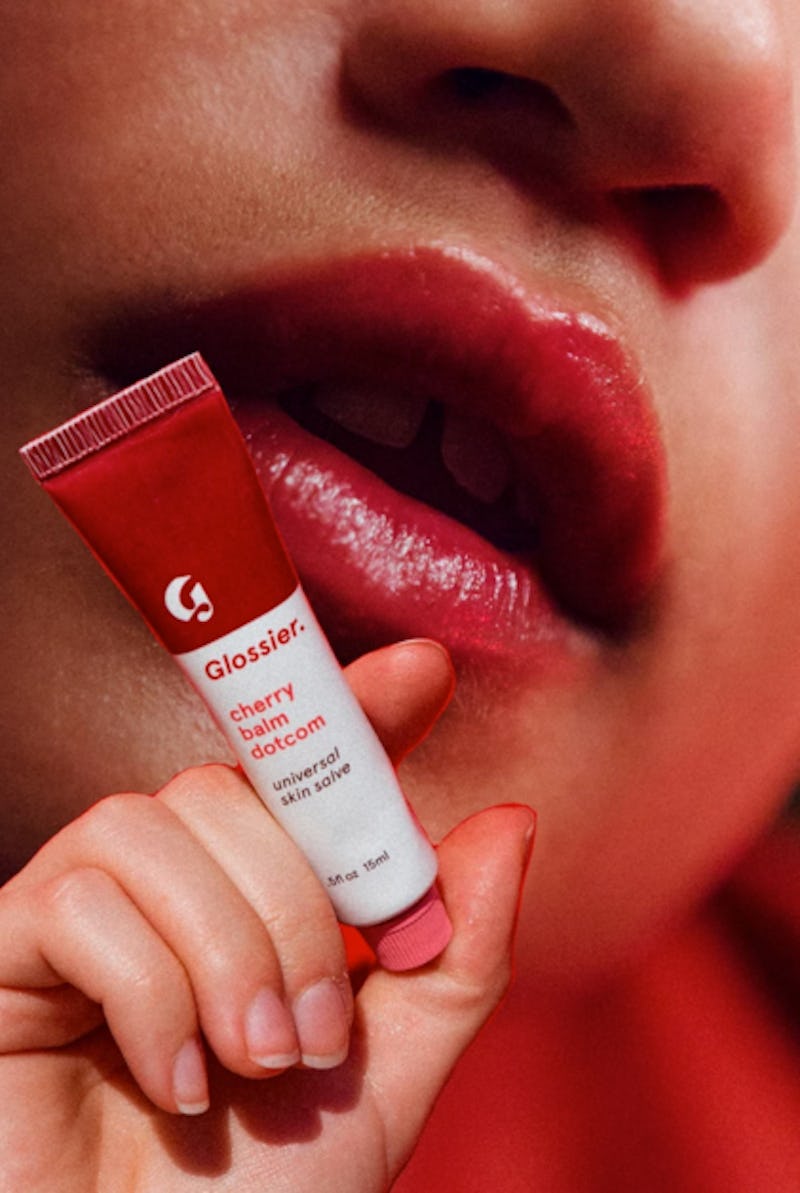 When you find a product that can get your brows on-fleek, moisturize your lips, condition your cuticles, and highlight your cheekbones you grab it and hold onto it for dear life. And, when even more scents and color options come out, you'll want to rack up on those, too. Find out what flavors the new Glossier Balm Dotcom additions come in because, friends, this is the holy grail of beauty products.
The latest Balm Dotcoms, set to drop on Glossier's website on May 9, come in three flavors. I can assure you, you're going to want each and every one of them. Thank goodness, Glossier read your mind and went ahead and bundled the three of them into one $30 package. They retail for $12 individually, but like I said — you'll probably want to spring for the three-pack, especially once I fill you in on these flavors.
OK, so now we'll get to the good stuff. There's going to be a mint flavor, a rose flavor with a subtle pink tint and a cherry flavor with a slight red hue. So, get ready to slick these onto your lips. There's even more good news considering there are subtle color options in the mix. This product is bound to be your go-to lip balm and cheek stain in one! The brand's really thought of everything, haven't they?
Cop the mint Balm Dotcom for the freshest, minty-est pout around.
Rosy cheeks and rosy lips will perfectly complete your minimal makeup look.
A subtle red pout and fruity flushed cheeks never looked (or smelled) so good!
And, as to be expected with this brand, the packing is on-point, too.
Shop just one or shop them all on Glossier's website. There's no going wrong with any of these fresh flavors.
Images: Courtesy Glossier (4)