Jaclyn Hill X BECCA Palette Is Priceless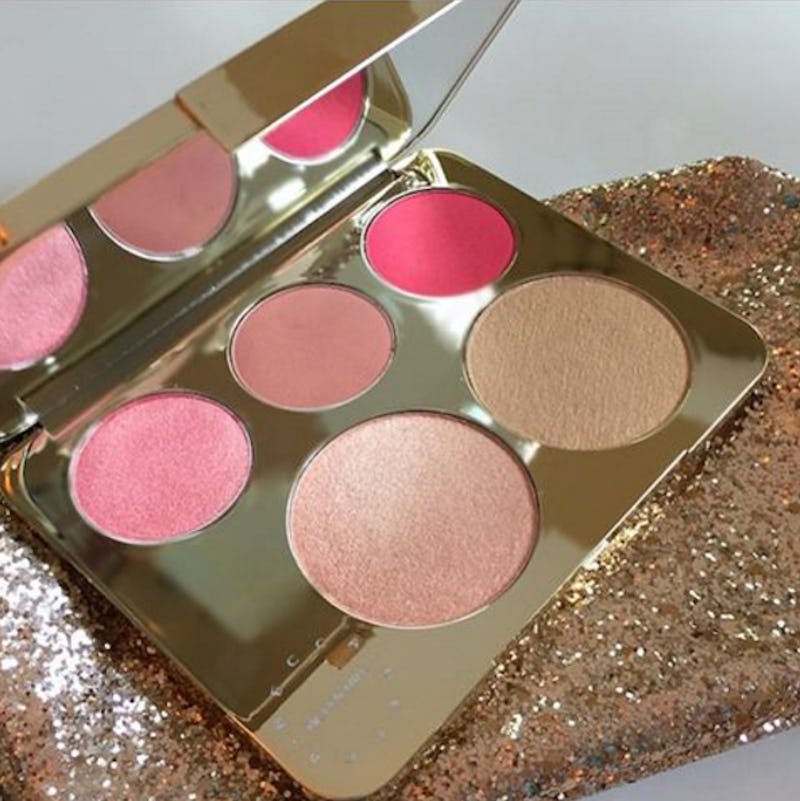 Unless you live under a rock or have sworn off social media, you have probably heard about Jaclyn Hill and BECCA's latest collaboration. After the massive success of her first launch with the cosmetics brand, the Champagne Pop highlighter, Hill has proved herself as a true force to be reckoned with in the makeup world, and so it makes perfect sense why this follow-up collaboration has sent fans into an immediate frenzy. While we may already know a lot of info about the new Champagne Glow palette, like what is consists of and where it's available to shop, there is still one lingering question on my mind. How much does the Jaclyn Hill x BECCA Champagne Glow palette cost?
The Champagne Glow palette is a stunning collection of radiant highlighters and shimmery blushes that achieve exactly what their name implies — a luminous glow. If you're hoping to score some of this makeup goodness, I suggest you circle the May 26th launch date on your calendar now, but how much should you budget to set aside? There may not be an exact price just yet, but I predict it will ring in somewhere between $40 and $50. Hill's original Champagne Pop highlighter is priced at $38, but that was just one product, so the new palette will likely cost a little more. BECCA's eye palettes are $40, but the Champagne Glow palette is for the face, which means it's larger, so I'd say $45-$50 is a pretty good range.
Something as pretty as this is worth every penny, if you ask me.
I need this palette in my life immediately.
Time to get your credit cards ready, because the palette launches May 26th on Sephora.com and June 16th at Sephora stores.
Image: BeccaCosmetics/Instagram