This Kylie Lip Kit Is The Hardest To Buy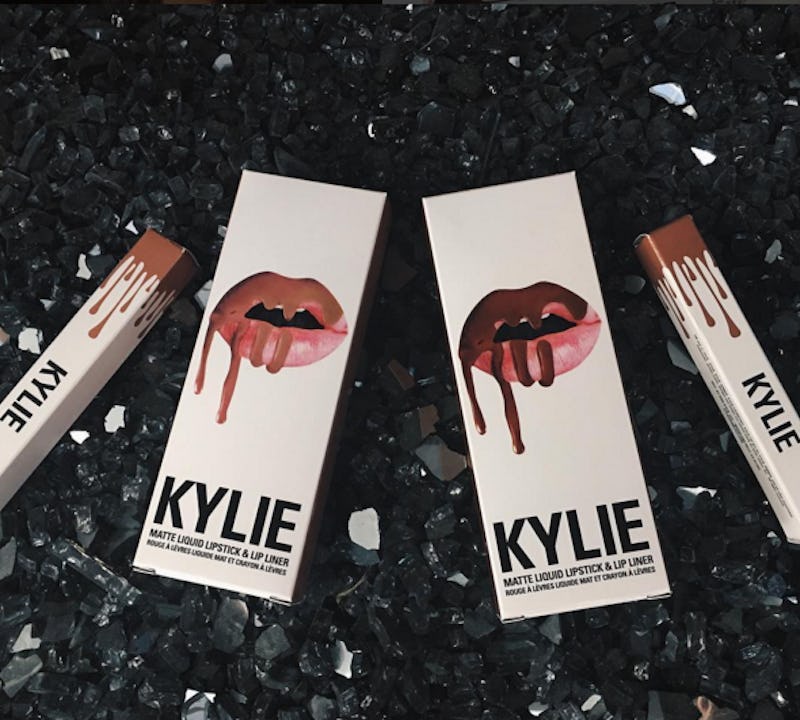 Of course, every lip kit launch is different, but that's part of what makes it all so exciting (and stressful). So, which Lip Kit is the hardest to buy come launch day? Well, the newest shades to drop are usually the most difficult to snag because everyone's gunning for those. But, there aren't always new shades in the restocks, and in those instances it seems to be the original three shades that are the most difficult to grab. What can I say? They're oldies, but goodies.
Kylie Jenner seems to be getting more and more unpredictable with her launches, sometimes posting about them on her subscription-based website and sometimes not announcing it at all. It's always a guessing game with this gal! When only select shades are available, however, it's going to be the original shades that are available that you have to be really quick to snatch up. So, Candy K, Dolce K and True Brown K need to be added to your cart ASAP if those are the ones you're after!
But, when the new Exposed shade finally comes out, it's definitely going to be a race to get that order confirmation. Just like when the other new shades, such as Mary Jo K, 22, Kourt K, have gone on sale — this new nude lippie won't be around for long.
Nude colors are kind of her thing, so it's no wonder they're best-sellers.
But, then again, every single new shade she adds to the Kylie Cosmetics family is a hit.
That's probably got something to do with the fact that she keeps coming up with new, fun finishes.
And being able to mix and match only increases their popularity.
So when this new new shade comes out, be sure to act quickly.
If it's like any of the others (and it is), it'll sell out in just minutes!
Don't be upset if you don't get the Lip Kit you were hoping for, though. You can't go wrong with any of these, especially if you're lucky enough to get any of them!
Image: kyliecosmetics/Instagram (1)