7 Hacks To Get You Out The Door Faster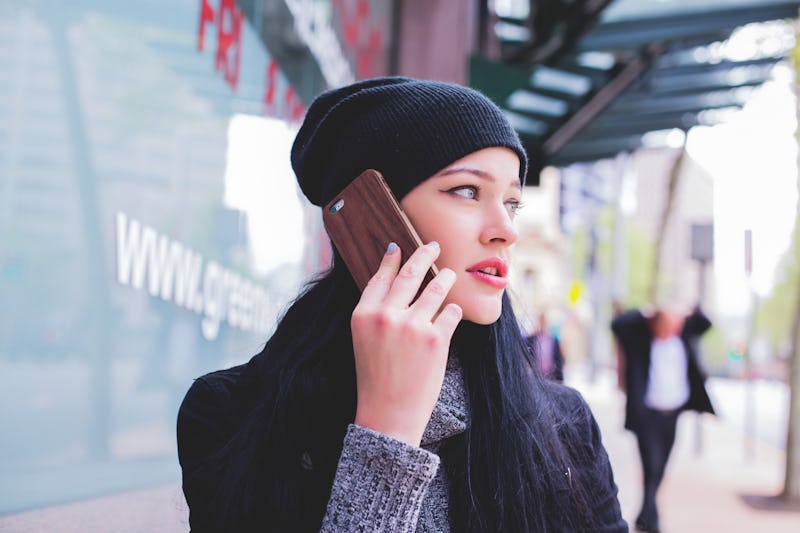 We've all been there: You're late to work, miss your ride, or show up a total mess because you hate a hectic morning. Whether things went wrong with your hair, or you had to start your makeup all over again, chances are your a.m. routine didn't help. Here are seven hacks for a faster morning routine so you can get out the door quicker (or press snooze one extra time).
I am a night owl by nature, so getting ready in the morning is a struggle. I like to ease into my day, but sometimes my schedule demands that I'm up and at 'em at an ungodly hour. When life deals me that unfortunate hand, I try to have a plan to make my mornings easier. By choosing beauty products that do double duty and having a specific plan, I can basically go through my routine with my eyes (mostly) still closed.
From the products you choose to the process you choose to get ready, you can really cut down on the hassle and time you spend getting ready. You could use the extra time to grab a coffee, eat a real breakfast, or catch extra shut eye.
Below are my favorite tips, tricks, and hacks for having a smooth, quick morning routine that's absolutely fail-proof. Here's to never being tardy again.
1. Choose Double Duty Products
Bobbi Brown Shimmer Brick, $25.00, sephora.com
Choose beauty products that do double duty — a primer that also color corrects and moisturizes or a palette that can act as a blush and eyeshadow, like this shimmer brick. The goal is to use as few products as possible to create an entire look.
2. Learn An Easy, Go-To Look
Pick a simple look that you can easily recreate — one that can take you to the office and beyond. You'll wake up knowing exactly what you're doing with hair and makeup, so you won't waste time deciding on whether or not to do a winged liner or your hair up or down.
3. Build A Capsule Wardrobe
A capsule wardrobe is created when you buy staple pieces that can mix and match together in any combination. If you wake up late, you can grab a top and pant knowing that they work perfectly together. Easy! Focus on investing in staple pieces that work in variety of ways.
Want more fashion and beauty tips? Check out the video below and subscribe to Bustle on YouTube!
4. Pack Your Bag The Night Before
The 15-Inch-Tote, $265, dagnedover.com
Whether you have a tote for the office, a gym bag, a backpack, or all three, commit to packing them the night before. If you wait last minute, you may miss that important file or gym shoes or something essential for your day! Grab 'n' go every morning knowing everything is there.
5. Eat On The Go
When you're packing your bags the night before, throw in some snacks you can eat as breakfast on the train or commute. Just because you're in a hurry doesn't mean you shouldn't eat well!
6. Keep Your Shoes By The Door
IKEA Shoe Rack, $59.99, ikea.com
Keep your go-to shoes right by the door, so you aren't spending extra time trying to track down a mate to your shoe!
7. Use Dry Shampoo
Drybar Detox Dry Shampoo, $23, sephora.com
Skip washing and drying your hair a few days a week and use dry shampoo instead to keep things fresh.
Kind Bars, $3.99, drugstore.com
Image: Matthew Kane/Unsplash; Coutesy of Brands