How Jaclyn Hill Uses The Champagne Pop Formulas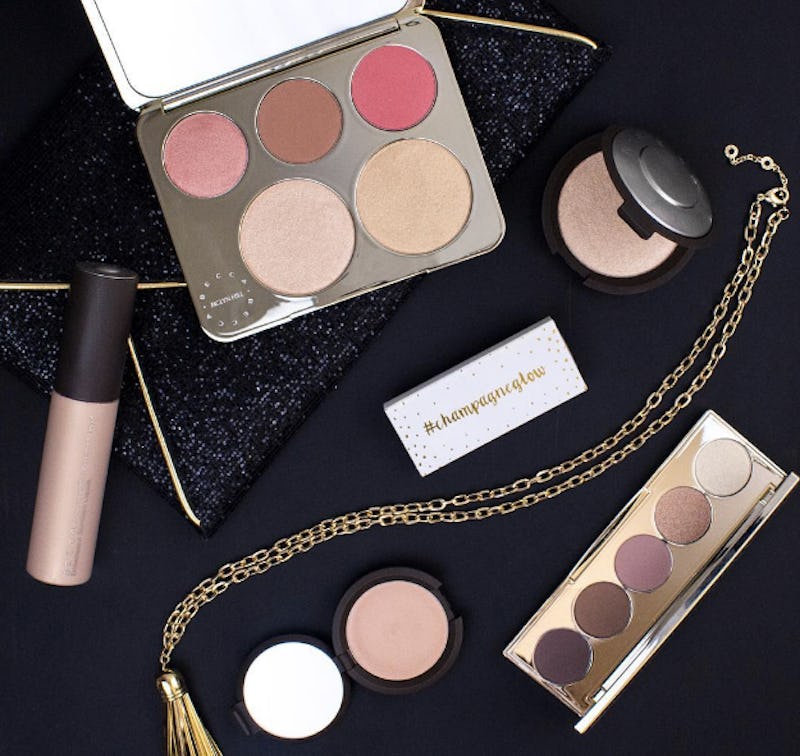 Now that your favorite highlighter comes in not one, not two, but three different formulas, you're probably planning on collecting all of them. But, what are you going to do with all of that highlighting power? Find out how Jaclyn Hill uses each of the Champagne Pop formulas to maximize your own glow.
From layering all three for a look that will make you just dazzle to applying the original pressed powder form just right — Hill's got you covered. For the strongest highlight with just one product, you're still going to want to reach for the original Champagne Pop in pressed powder form. "The actual Champagne Pop pressed [powder] is definitely the highlight for the girl who wants the most beaming highlight possible — you want to send signals to space," she told Refinery29 in a recent interview.
The liquid version is definitely the most versatile in the collection. "My personal favorite way to use liquid is on my body because you can put it on your entire body and it doesn't break up and separate; it just looks so beautiful and glowing," she told the publication. "You can also mix it in with your foundation, wear it on your bare skin with absolutely no makeup, [or] on top of your foundation before powder for a creamier highlight." Multiple uses for one product? Now that's what I'm talking about!
If you really want to glow, Hill also suggests mixing the liquid with your foundation and then applying the pressed powder version on top. Talk about an incredible shine factor!
Watch Hill demonstrate how to execute a dewy glow, no matter what texture your highlighter comes in.
1. Pressed Powder
A little bit of this powder goes a long way. Sweep some across the tops of your cheekbones, above your brow and on your cupid's bow, and you've got an amazing glow going on.
2. Cream
Although she doesn't talk about it specifically in this video, the cream version of Champagne Pop is going to be your go-to if you're going for a very natural-looking dewy glow. It also works especially well for those who have dry skin, as Hill mentions in the tutorial.
3. Liquid
Here Hill talks about how to use liquid Champage Pop in a variety of ways, including mixing it in with your foundation for a subtle radiance that just won't stop. This stuff is literally liquid gold! Once your face is done, go ahead and smear some of that shine all over your body!
All three formulas go on sale online at Sephora on May 26. Now go out there and get glowing!
Images: beccacosmetics/Instagram (1); YouTube (3)