The Best Makeup Discounts You Didn't Know About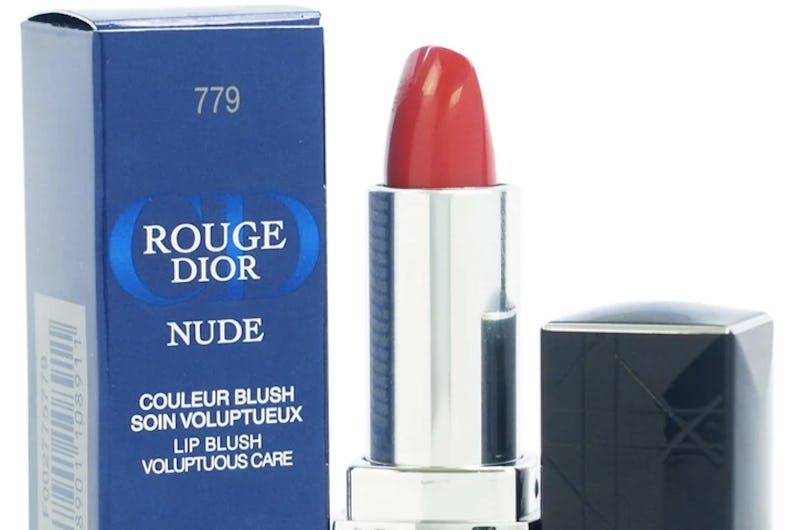 Doing beauty on a budget may seem pretty impossible if you're also brand obsessed, so finding the best makeup discounts the world has to offer is a must. Wanting to Instagram some fabulous beauty looks while still being able to pay your rent? That's where sales come in.
Sometimes finding a great discount can be a happy accident — being a Sephora "Beauty Insider" rewards system member definitely pays off, for example, as does utilizing a discount code in your spam folder. But for most beauty devotees, knowing about the discounts is about discovering the when, where, and how of different makeup sites. (Just think of Broad City Abbi's obsession with Bed Bath And Beyond coupons.)
Of course, you could totally just cave and buy a dupe for whatever brand you've been eyeing up. There are plenty of inexpensive liquid lipsticks out there, after all, not just Kylie Lip Kits. But you and I both know there's just no better satisfaction in this world than Snapchatting your NYX lip creme or opening a fresh tube of MAC's Ruby Woo and knowing you saved a few bucks along the way.
My advice is to bookmark the best deals out there, starting with these 10 important products. Then get ordering so your brand addiction doesn't have to cost as much as Kim Kardashian's glam squad.
1. Estée Lauder Double Wear
Estée Lauder Double Wear Stay In Place Foundation in Bronze, $29.99, ruelala.com
This foundation is my ride or die product. If the price was amped up to $50, I'd still probably buy it. But for an almost $10 discount at Rue La La as compared to most major department stores, you should stock up immediately.
2. MAC Lipstick
MAC Lipstick in Hue, $8.50, glambot.com
Be warned: When perusing Glambot, you must pay attention to the "fill" category in the description of the item, which will tell you how much of the product remains. This lippie is pretty cheap, but that's because you're getting 30 percent of the product.
IMO, 30 percent of a high quality product is worth more than 10 percent of a rubbish one. Plus, the lower the discount, the more "fill" you get. If you can be bothered with the math, you can work out the best deals on the site.
3. Makeup Forever Eyeshadow Pencil
Makeup Forever Eyeshadow Pencil in Pearly, $9.99, allcosmeticswholesale.com
For a brand that makeup artists and makeup lovers alike adore, getting Makeup Forever products at less than half the price is a total steal. Even if it's for an item you may not use every day.
4. Marc Jacobs Lovemarc Lip Gel
Marc Jacobs Lovemarc Lip Gel in Moody Margot, $21.99, allcosmeticswholesale.com
Down from an average $30 tag, this gorgeous nude will last you forever and save you $8! Don't forget: Mind the pennies and the dollars will take care of themselves.
5. MAC Fine Point Lip Liner
MAC Fine Point Lip Liner, $9.95, beautyencounter.com
I'm sorry. I just couldn't help but put more than one MAC product on this list. When it comes to lip liners, I'd usually just buy drugstore brands. But with $6 off the retail price, we all may as well purchase from a beloved brand.
Want more beauty tips? Check out the playlist below, and be sure to subscribe to Bustle's YouTube page for more hacks and tricks!
6. NARS Multiple Highlighter Stick
NARS Multiple Highlighter Stick, $29.99, ruelala.com
With the strobing trend being everywhere these days, investing in a good highlighter is a must for any makeup lover. Saving $10 on this glorious highlighter stick makes it pretty impossible not to buy.
7. Urban Decay Naked Skin Liquid Makeup
Urban Decay Naked Skin Liquid Makeup in 2.0, $32.99, allcosmeticswholesale.com
OK: $32.99 is still pricey. But down from $40, it's actually kind of a steal. Prices are relative, but a bargain is still a bargain.
8. Too Faced Lip Injection
Too Faced Lip Injection in Techno Kiss, $15.73, discountbeautycenter.com
The lip plumping potion by Too Faced is your less-than-$16 answer to lip injections. Plus, you'll save $2.77 on Discount Beauty.
9. Essie Nail Polish
Essie Nail Polish in Peak of Chic, $5.99, buymebeauty.com
Saving $2.50 on nail polish is a godsend, especially when it's for such a well-known and well-loved brand like Essie.
10. Christian Dior Nude Lip Blush
Christian Dior Nude Lip Blush in 779, $26.99, ruelala.com
A tinted lip balm probably shouldn't cost this much, but it's a heck of a lot better than the retail price of $35.
You see? It's always worth looking around. Don't get discouraged, because bargain beauty products are available more often than you may think.
Images: Courtesy Brands