This Is How To Get Rid Of Sweat Stains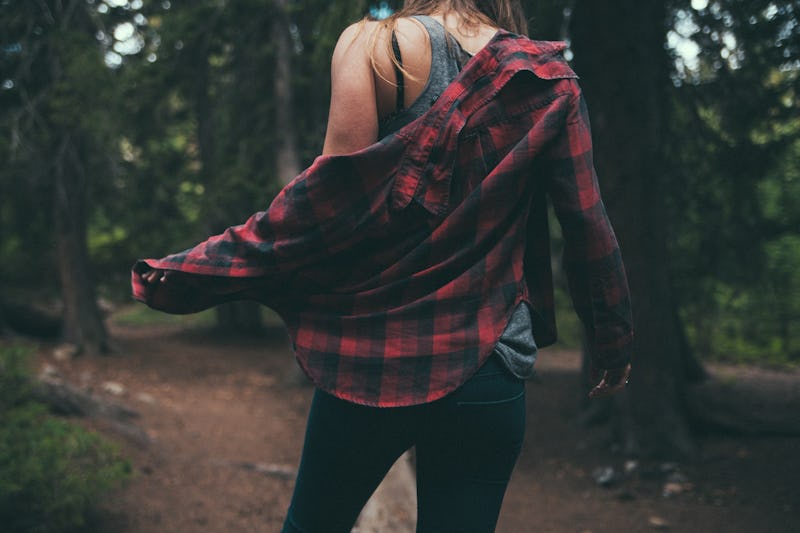 There are so many amazing things about summer, and while the warmer weather is definitely one of them, it comes with some seriously gross consequences — like sweating, which can lead to sweat stains. Yuck. If you aren't sure how to get rid of a sweat stain, it's probably time to learn before summer hits in full force. This is the year you're going to be prepared.
If you've ever gotten a sweat stain, then you probably know by now that just plain old tossing it in the washer doesn't necessarily work. Even when it's freshly washed, that pesky stain is still there. Seriously, they become the death of you in the summer. But no worries, because you don't have to throw out all your clothes, you just have to find the right method of cleaning them. And that isn't washing them like you would your others.
First of all, don't panic, getting rid of a sweat stain is a lot easier than you think, you just need a few basic ingredients (and bonus: You probably already have these in your house somewhere, but if you don't, you're going to want to stock up before summer hits).
Start with baking soda.
Arm & Hammer, $4.35, amazon.com
Then grab some hydrogen peroxide.
Hydrogen Peroxide, $8.42, amazon.com
And some good 'ol dish soap.
Dawn Ultra Dishwashing Liquid Original Scent, $2.67, walmart.com
Mix one part baking soda, one part hydrogen peroxide and some dish soap in a bowl and and stir until a paste forms. Spoon it out onto the sweat stain, work it in with your fingers or a toothbrush, and then wash as normal in the washer. Voila! Works like magic. (Well, like, cleaning magic).
The next time you find a yellow pit stain on your favorite white tee, you know what to do.
Images: Amazon; Unsplash