Get Ready For New Jeffree Star Liquid Lipsticks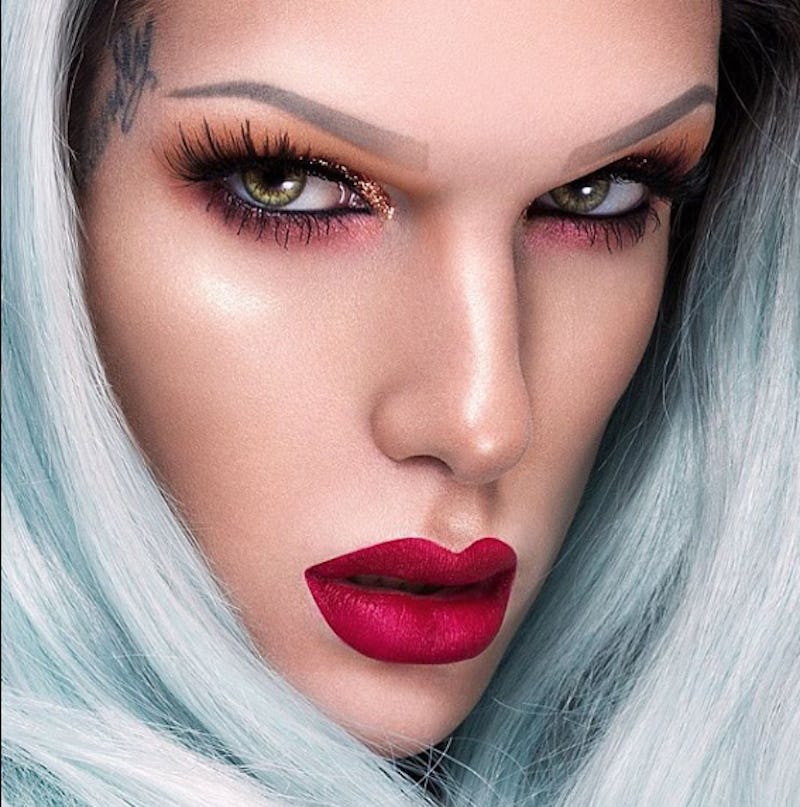 If you love makeup, you probably love Jeffree Star. The MySpace-music-star-turned-makeup-tycoon is best known for his liquid lipsticks, and the good news is that the family is growing even bigger this summer. Here's when you can buy Jeffree Star's new Velour Liquid Lipsticks — clear out some cabinet space, guys!
Jeffree Star Cosmetics is famous for its Velour Liquid Lipsticks — highly pigmented mattes that come in shades ranging from beautiful nudes, like Celebrity Skin, to wild shades, like the classic blue Breakfast At Tiffany's and the all-white Drug Lord.
Now, the range is expanding with the addition of two new shades and a restock of an old favorite. The super nude Mannequin and coral-pink Rose Matter will be on sale online at JeffreeStarCosmetics.com on June 8 at 10 a.m. PST, according to Jeffree Star Cosmetics' Instagram account. Unicorn Blood, a super rich red shade, will also be restocked at that time.
All the shades are totally matte and retail for $18, which in my opinion, is a great price for a super opaque formulation. You won't even need a liner and it will last you longer than most other liquid formulas. Think of it as a makeup investment!
All the new colors in the nude family smell like a root beer float, including Rose Matter and Mannequin (as well as the warm terracotta brownish nude Gemini). Yum.
If you're anything like me and can't wait to get your hands on these new liquid lippies, you really won't have to wait long. June 8 can't come soon enough!
Image: Jeffree Star/Instagram