12 Gluten-Free Cocktails To Try This Summer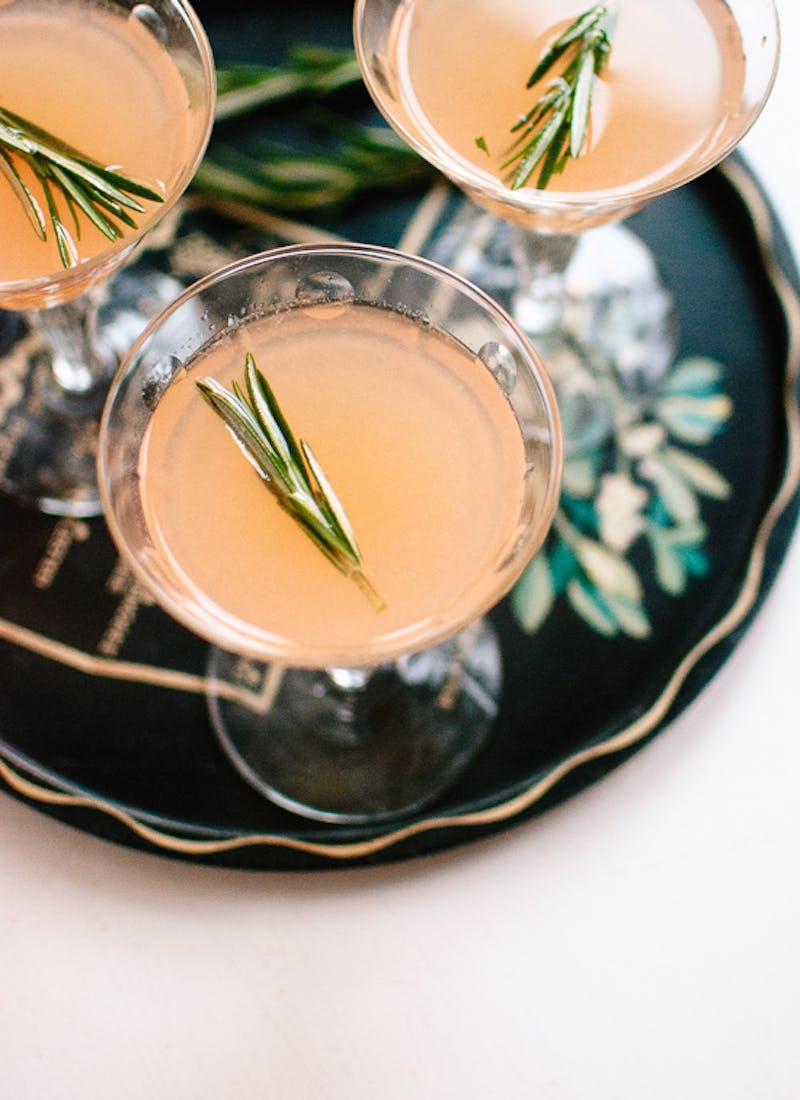 When the temperatures rise this summer, you need to kick back with something cool and refreshing. For those gluten-free friends out there, this can pose a bit of a problem, which is why I'm offering up my rundown of the best gluten-free cocktails, perfect for summer.
What's your favorite summer cocktail? It's almost too hard to choose, isn't it? There are so many recipes for margaritas, lemonades, mojitos, and more out there; it's tough to narrow down which ones you will be able to try during these brief summer months.
If you are gluten-free, you are probably used to freaking out over trying to find a cocktail that will work with your diet. It can be frustrating, but instead of pulling your hair out, simply pull up a chair and run through this list of gluten-free cocktail recipes. You can even try one a week for the rest of the summer if you dare to take on the challenge (and really, why wouldn't you?).
So head to the liquor store, stock up your bar cart, and become a master mixologist already. The summer is flying by and you don't want to have to wait until next year to fit all these killer cocktails in.
1. Gluten-Free Margarita
All the margarita goodness without any of the gluten. Just double check that the tequila you are using is 100 percent agave. Thanks Cookie + Kate for coming up with this amazing recipe.
2. Mojitos
Nothing says refreshment on a hot summer day like cool mint in a glass from Gluten Free on a Shoestring. These mojitos are so on point.
3. Strawberry Lemonade Vodka
Nicole Cogan of NOBREAD came up with this recipe using Stoli gluten-free vodka (you may commence your celebration). First, she added a cup of organic cane sugar to a cup of boiling water to create a simple syrup, and then boiled in another cup of strawberries. Then, she combined the syrup with one cup fresh lemon juice, one cup gluten-free vodka, and four cups water in a pitcher. Refreshing, no?
4. Pomegranate Spritzer
Pomegranate isn't used enough in cocktails, is it? Making Thyme for Health makes a spritzer that's light, bubbly, and perfect to pair with some freshly grilled BBQ.
5. Against the Grain Martini
Miss those martinis, gluten-free friends? No need to feel sad anymore. All you need is three parts Stoli gluten-free vodka and a splash of olive juice to create a GF version for yourself. Whether you shake or stir is up to you.
6. Rosemary Gin Fizz
If you want to be classy AF, just grab one of these gin fizzes from Cookie + Kate (double check that the gin you are using is gluten-free). Now, throw on that giant sunhat and lounge in style.
7. Farm Fresh Lemonade
A cold glass of lemonade on a hot day is the most refreshing thing I can think of, at least until I spike it with Stoli. Now that's what I call refreshment.
8. Kiwi Mint Mojitos
Mojitos get a serious fruity upgrade with this recipe from Joy the Baker. My mouth is already watering.
9. Spicy Watermelon Margarita
I am super into spicy cocktails right now, so Cookie + Kate's margarita is calling my name… not to mention that watermelon. Who can resist?
10. Riesling Strawberry Slushies
No need to chill the wine for hours when it's in slushies, am I right? With Style & Grace makes the only adult slushie I want to drink this summer.
11. Ruby Red and Rosemary Honey Cocktail
Want to impress everyone at your next backyard BBQ? Whip out the gluten-free vodka, and try this tasty recipe from Cookie + Kate and watch as everyone ooohs and ahhs over every sip.
12. Ginger Champagne Sparkler
Refresh your palate and your state of mind with With Style & Grace's sparkler. Ginger and champagne are a match made in summer heaven.
Happy drinking.
Images: Cookie + Kate; Gluten Free on a Shoestring; NOBREAD; Making Thyme for Health; Stoli; A Spicy Perspective; Stoli; Cookie + Kate; Stoli; Joy the Baker; Cookie + Kate; A Spicy Perspective; With Style & Grace; Cookie + Kate; With Style & Grace