Is Kylie's Gold Metal Matte Lipstick Worth It?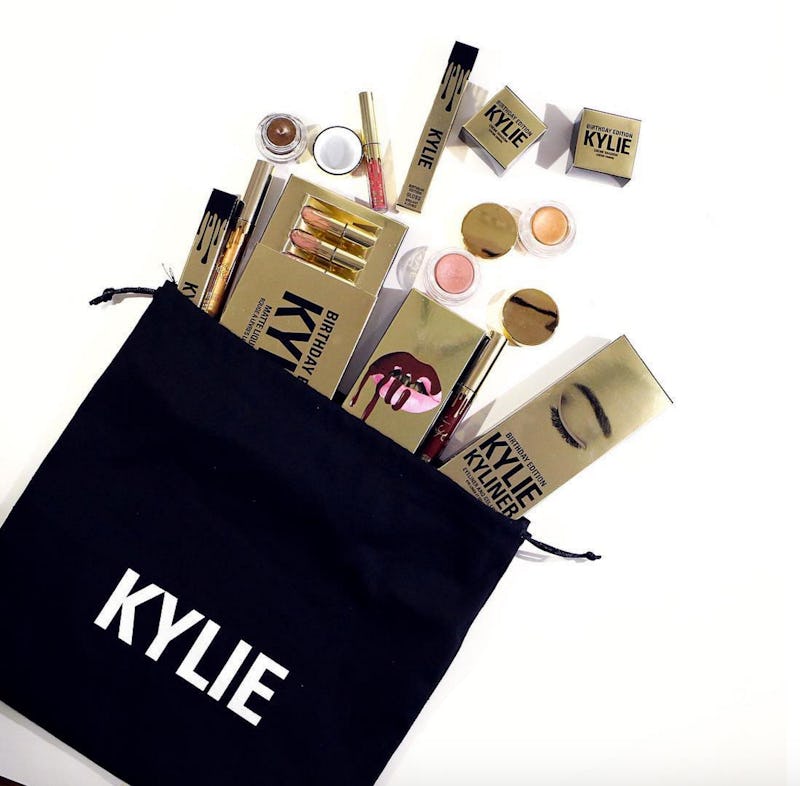 Kylie Jenner just announced a limited collection to be released August 2nd, and all the new products are pretty darn awesome. In addition to new eye (or "Ky") products, the collection also includes new lipsticks and glosses. So, is the Kylie Cosmetics Gold Metal Matte Birthday Edition Lipstick worth it?
Let's answer that question with a resounding yes. As the newest addition to Kylie's line-up of Metal Mattes, the Gold Birthday Edition shade (AKA Lord) does not disappoint. As with the rest of the new collection, it's infused with real gold, which adds a nice touch of luxury — plus, it's flat out gorgeous. It's an amazing statement lipstick to add a pop of glam to any look, and it will certainly pair well with the rest of Kylie's Birthday Collection — just picture it paired with the two new softly metallic cream shadows, or the new bronze Kyliner kit. It's sure to be a natural match for the new lip gloss Poppin (a metallic rose gold) as well — can you imagine the gold sparkly realness of Lord and Poppin combined?
There are so many amazing products to choose from, so it'll be tough to make decisions — though you don't have much time. The Kylie Cosmetics Birthday Collection will only be for sale from August 2nd at 3PM PST until August 10th, which is Kylie's 19th birthday.
You can either nab the entire collection for a cool $195, or you can just go for Lord at $19, which isn't too bad. Normally, I'd just cherry pick my favorites out of the bunch, but seeing as the collection is LE, it might be worth shelling out the bucks for the full collection...
At any rate, with its mega-watt metallic shine, Lord is definitely a shade to stand out in. Is it something you'll be taking out for a spin before summer's out?
Images: kyliecosmetics/Instagram