Jaclyn Hill's Fans Want Her To Create This Product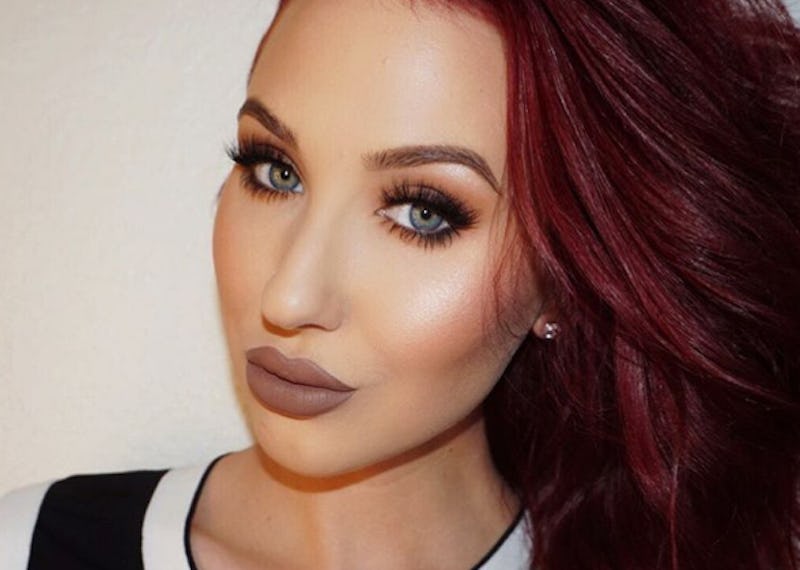 Ever since word of Jaclyn Hill creating a makeup line came out, people have been speculating excitedly about what it will include. Although the exact products have been kept a secret, the vlogger-turned-makeup creator is asking for Hillsters' help along the way. There's no doubt in my mind that Hill will include lip products in her makeup line, and her latest Twitter poll has some clues to what's to come.
If there's one thing we Hillsters know, it's that a lip product is very important. Although the vlogger announced that her makeup line wouldn't be here until 2017, she already teased her fans in a video when she used a super secret lipstick shade on her lips. Now it looks like the tube isn't the only lippie that she's considering adding to her collection. She put up a poll on Twitter asking her fans which lip product they were most excited about — a lipstick, liquid lip, or gloss.
The response was overwhelmingly in favor of a liquid lip at 50 percent. Does this mean that the product will be in the line? Well, considering that she always takes her fans into consideration, I'd say yes. Maybe she'll surprise everyone and add all three to make everyone happy.
This isn't the only time she's dropped social media clues about her makeup line either. Earlier in the summer she asked if people were more excited for a blush or lipgloss better. The lip product won yet again.
Fingers cross that this means a whole variety of shades and formulas are coming next year. Here's what some of her fans had to say about what they'd like to see.
Caps lock for emphasis.
Yes. Just yes.
Another all caps response.
Hopefully you won't have to!
Same.
Terrific point.
Now that's a true Hillster.
I can't wait to see what she ends up creating!
Image: jaclynhill/Instagram (1)