Where To Buy The 2016 Olympic Flag Bearing Jacket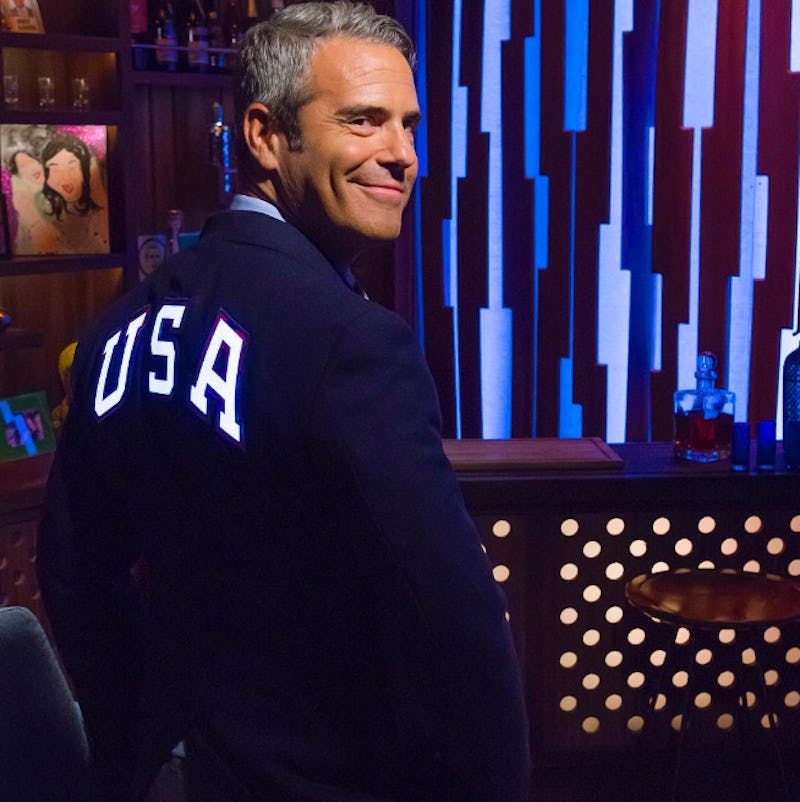 The future is officially here. The 2016 U.S. Olympic Team flag bearer is wearing a light-up jacket to the opening ceremony in Rio de Janeiro, and this classic-meets-modern-tech look has everyone feeling patriotic. Here's where to buy the 2016 Olympic flag bearing jacket, because it's crazy cool.
Polo Ralph Lauren has outfitted the U.S. Olympic Team for five consecutive years, so it's safe to say this brand has the American look down pat. For the 2016 Opening Ceremony in Rio, the United States flag bearer will wear a light-up jacket bearing "USA" on the back. It was reported that Michael Phelps will have the honor of waving the American flag at this year's Rio Games, according to CNN. Lucky guy!
The rest of the team will match in "French Navy" blue wool blazers (sans the illuminated USA), with the signature Ralph Lauren pony and the official logo of the U.S. Olympic Team on each side of the notch-lapels. The jacket will be paired with white selvedge denim trousers and a red, white, and blue horizontal-striped tee underneath.
So where can you find these dashing and patriotic uniforms? Unfortunately, you cannot buy Michael Phelps' light-up jacket, as it's one of a kind. However, POLO Ralph Lauren is selling the Team USA Ceremony Wool Blazer for $695.00 on ralphlauren.com. Yeah, that's a hefty price tag for a piece of history, but this is a classic blazer that we'll remember for years to come.
Andy Cohen is already repping one. So stylish.
POLO Ralph Lauren Team USA Ceremony Wool Blazer, $685, ralphlauren.com
I can't wait to see team USA in all of their snazzy POLO Opening Ceremony uniforms. Friday can't come soon enough!
This post has been edited to clarify that the flag bearer's jacket is not available to the purchase for public.