Colourpop's 'Beach, Please' Is So Affordable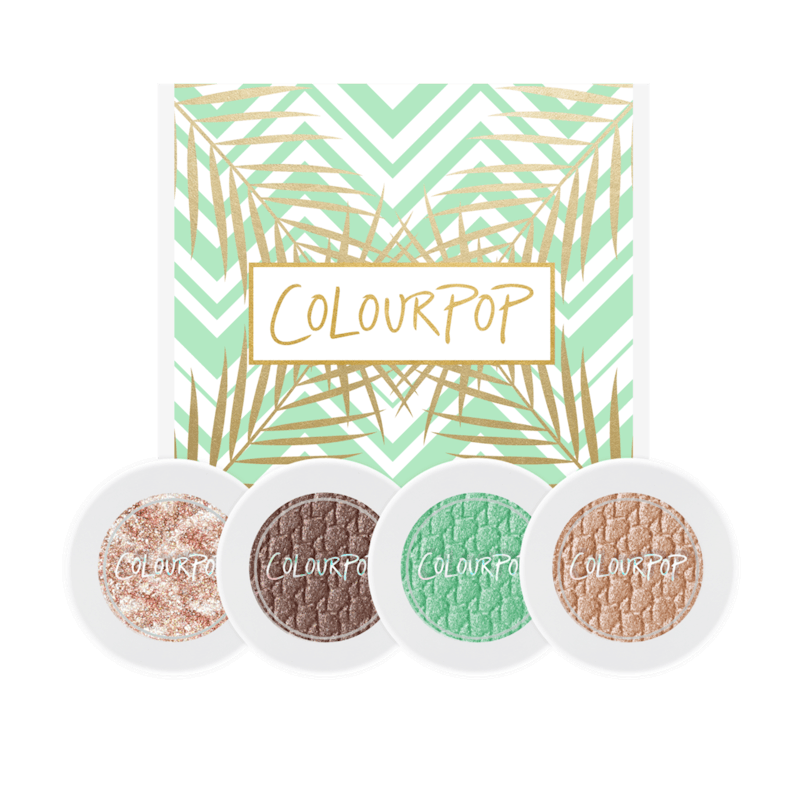 There's nothing I love more than an indie beauty brand. Indie beauty brands have innovative, amazing, and affordable prices, like Colourpop's creamy eyeshadows. The brand's latest eyeshadow kit is a mermaid's dream, but how much is Colourpop's Beach Please Eyeshadow Kit? Your wallet will thank you.
The Beach, Please Eyeshadow Kit retails for $20 and features four individual shimmer shades. That's just $5 per eyeshadow — way cheaper than most drugstore options. (L'Oreal Paris Infallible Eyeshadow is a close dupe for $7). Beach, Please is a beloved kit originally released in summer 2014, and it sold out quick. Now its finally back with the limited-edition tie-dye eyeshadow shade called Summer Lovin (which is already sold out as an individual shade!).
Summer Lovin is a "soft, metallic matte" with a mix of white, gold, and rose hues. The other shadows in the collection include a cool-toned brown called 3, a seafoam green called Chipper, and a golden beige named Lovely. The entire eyeshadow kit is designed to create a "bronzy eye" for the summer, with a "mermaid eye" option if you're feeling trendy. Yes, please!
You can snag the Beach, Please Eyeshadow Kit today at colourpop.com at 2 P.M. PST.
Here's what it looks like, in case you've never seen the beautiful kit.
Colourpop Beach, Please Eyeshadow Kit, $20, colourpop.com
And here's what it looks like on your eyes:
SO PRETTY, RIGHT?
Also this:
I mean, eyeshadow #goals.
You better act quickly, though. I have a feeling this kit is going to sell out soon!
Images: Colourpop Cosmetics