Jaclyn Hill Might Start Blogging About Style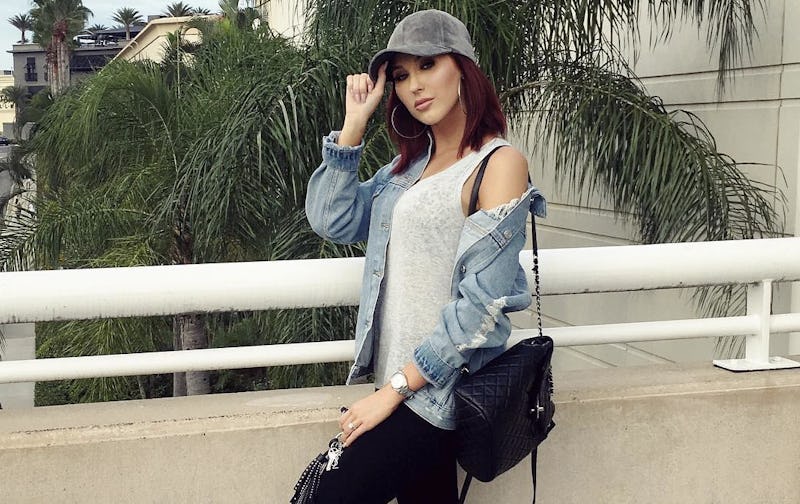 Jaclyn Hill's makeup tutorials have long been known as some of the best out there. Now it looks like she's going to try something a bit different. According to her social media, Jaclyn Hill is thinking about getting into fashion posts and Hillsters are pretty darn excited. Considering that every post she makes about her style is instantly popular, it only makes sense that she tests out the fashionista waters a bit.
If you're wondering where Hill gets all her trendy jackets and adorable shoes, then you're in luck. The beauty vlogger announced on her Snapchat that she's thinking about adding a once-a-week fashion post to her blog, and people are already excited about it. Her fans are constantly asking on Twitter where the highlight queen gets her clothing and accessories, so this next step is sort of a no brainer.
The vlogger has said before that her YouTube channel will always he strictly beauty, but her blog is completely different. What led to this idea, you ask? Well, Hill said in her Snapstory that her outfit posts are some of the most screenshotted pictures on her social media. Basically, she's giving the people what they want, and people couldn't be more excited about it.
It looks like her Instagram is getting a fashionable makeover too. Actually, she already has a fashion section on her blog too. She hasn't posted to the section since November of 2014 though.
Hillsters are taking over the vloggers Twitter to show just how excited they are about the idea of her fashion posts being a regular thing. Here's are some of the reactions that sum up how almost everyone is feeling.
People live for them.
Hillsters are dedicated.
Well, someone's excited about the idea.
Rhetorical question, Hill.
She's the bomb.
The sign is there.
Even Amy Schumer gets it.
I think it's pretty clear that people are dying to see a fashion post by the vlogger.
Image: JaclynHill/Instagram (1)