Set Your Clocks For ColourPop's New Lippies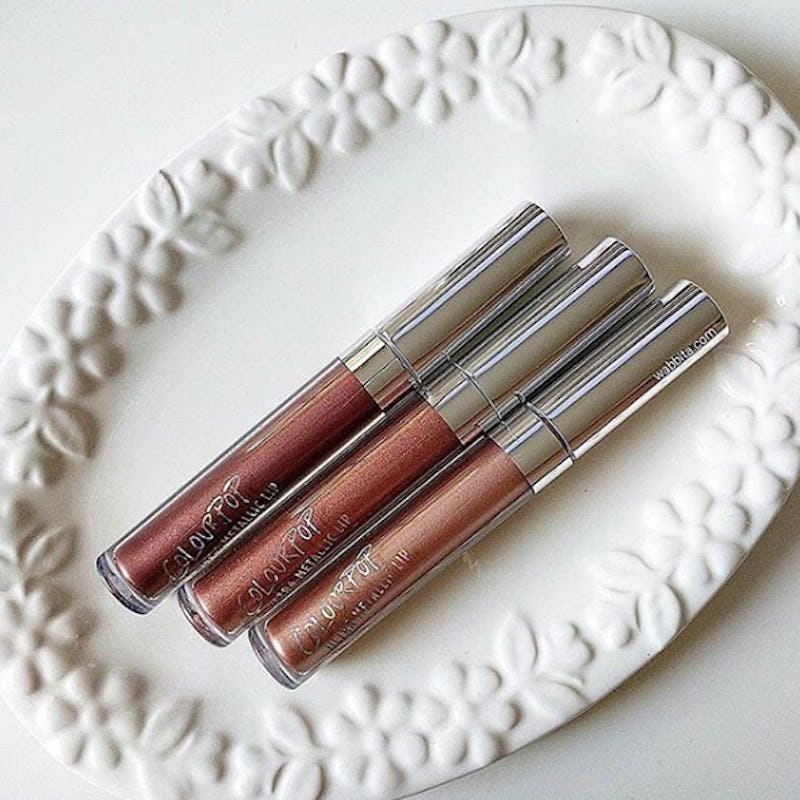 If you haven't lucked out on purchasing any of Kylie Cosmetics lip kits, you can try beauty vlogger favorite ColourPop Cosmetics. They offer similar (some would even argue identical) matte metallic liquid lipsticks in even more colors than Kylie. So when can you buy ColourPop's new Ultra Metallic Lip colors?
The new metallic lip colors will be available (just for a limited time) beginning August 11 at 10 a.m. PST, according to ColourPop's Instagram announcement. The latest launch of metallic lip colors will of course again be in a limited quantity, so act fast if you're wanting to get one of the 11 different colors within the collection.
The colors of the shimmery shades have such fun names including ManEater, DM, Zebra, Kween, Mugshot, 3 Way, Flitter, JIC, Salt Lights Out, and PYT, and they will all be available August 11. ColourPop originally introduced three new shades in honor of the company reaching three million followers on Instagram, but now the restock includes all 11 shades of the Ultra Metallic collection. YAY!
The metallic shades are the perfect mix of shine and drama for an evening look, and you can always add a nonmetallic shade to decrease the hue if it's too bold for you.
Make sure to stock up while you can!
The three newest shades, Mugshot, DM, and PYT will also be available in the restock tomorrow.
Images: colourpopcosmetics/Instagram (3)