Reactions To The New Nikkie Tutorials Collection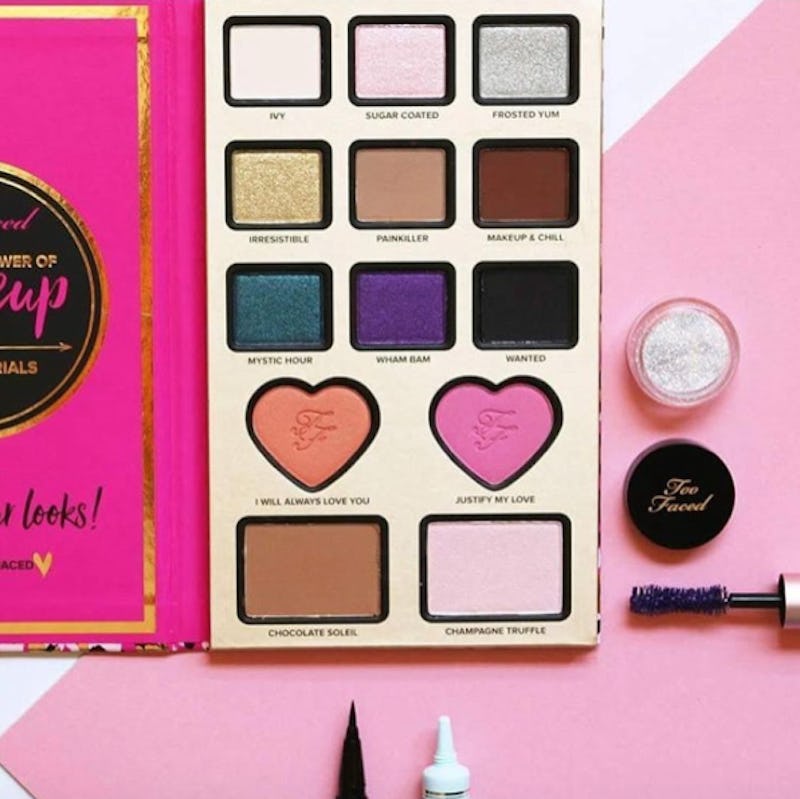 With more than 4.9 million YouTube subscribers, there's no doubt Nikkie De Jager of NikkieTutorials would wait to collaborate on a makeup collection. There's been a lot of talk and speculation about the new The Too Faced Power of Makeup By NikkieTutorials Collection, but it is finally here. You can now purchase the collection on Ulta.com, Sephora.com, and TooFaced.com for $55.
You definitely will get your money's worth with this collection. The palette includes nine new shades of eye shadow, two shades of blush, a highlighter and a bronzer. In the collection, you not only get the adorable palette, but you get a mascara in a limited edition purple shade, a glamour dust, and an eye primer. It's basically an entire makeup bag for only $55!
In a YouTube explainer video, Too Faced's co-founder and chief creative officer Jerrod Blandino and De Jager talk about what inspired them while creating the collection. Blandino talks about the philosophy that both Too Faced and NikkieTutorials both believe in that includes, "Makeup can instill self-esteem." De Jager also explains that the palette was inspired by her videos she creates after she wanted to shut down "makeup shamers" to let people know that it is OK to wear makeup.
You can see for yourself just how excited some people are on Twitter for the newest makeup collaboration:
The Power Of Makeup By Nikkie Tutorials, $55, toofaced.com
People are talking about the new collection with the Twitter hashtag #nikkie4toofaced:
Fans on Twitter can't wait to get their hands on the new collection, which will only take 1-2 business days to ship. Thank goodness for all of us!
Images: nikkietutorials/Instagram; Courtesy of Too Faced