BH Cosmetics' Bronze Paradise Palette Is Gorgeous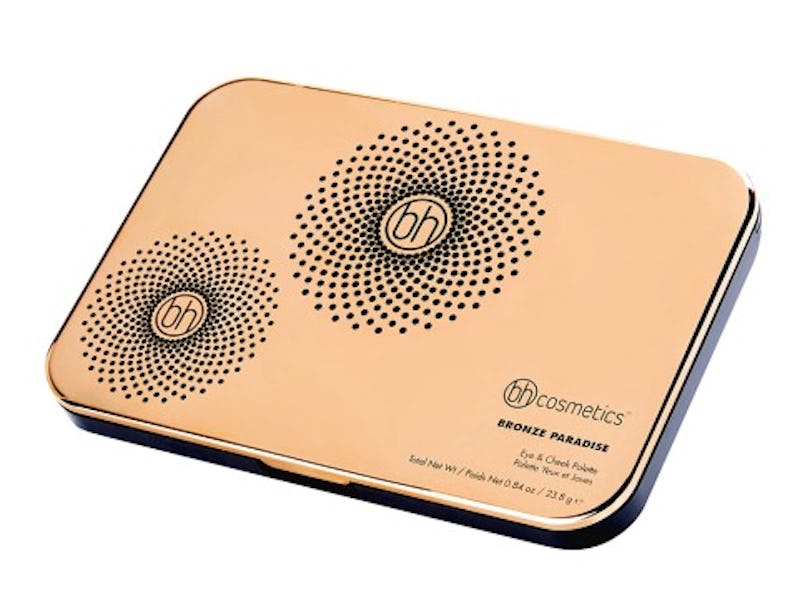 With so many different forms of social media, it can be hard to keep up with all the beauty news. Allow me to help you out. Catching their fans completely off guard, BH Cosmetics announced a brand new palette on their Snapchat. They showed everything from the packaging to swatches and even a launch date. What's in BH Cosmetics' Bronze Paradise Palette, you ask? It's got every powder you could possibly need.
When a company has an exciting announcement, they normally take to social media, and this time is no exception. BH Cosmetics took things to a Kylie Jenner like level, with their latest Snapchat post. The makeup brand announced on the social media site that they were coming out with a brand new palette to launch on Aug. 16. Yes, you read that right. The Bronze Paradise palette is already up for grabs. Oh, and it's a part of their latest sale too. That makes it just $10. No wait and an affordable price? Talk about a win-win.
Not to mention the actual palette itself. You get nine different matte and shimmery shadows, a highlight, and a bronzer. Basically, it's everything you could need all wrapped up in beautiful metallic packaging. Don't just take my word for it though, see for yourself.
Bronze Paradise Palette, $10, bhcosmetics.com
Look at all that bronze-y goodness that you get for just $10! That breaks down to less than $1 a shade, which is pretty much unheard of in the makeup world. As gorgeous as the packaging looks, the close ups of the actual products are even better.
They look so pretty! It might be called the Bronze Paradise palette, but they threw in some bold colors as well. Just think about all the different looks you could create for fall!
Not to mention the added bonus of a highlight and bronzer shade. The pans are pretty large too, so you won't have any trouble swirling your brush in them. The highlight looks so pigmented in the pan that I can only imagine it would be just as gorgeous on the face.
They even swatched them, so you'll know exactly what you're getting. That blue is such a standout! The price of the palette might be super affordable, but just look at how pigmented it is.
What are you waiting for? Go grab this little wonder palette before it's all sold out!
Images: bhcosmetics/Snapchat (3), bhcosmetics.com (3)