NikkieTutorials X Too Faced Won't Be Here Forever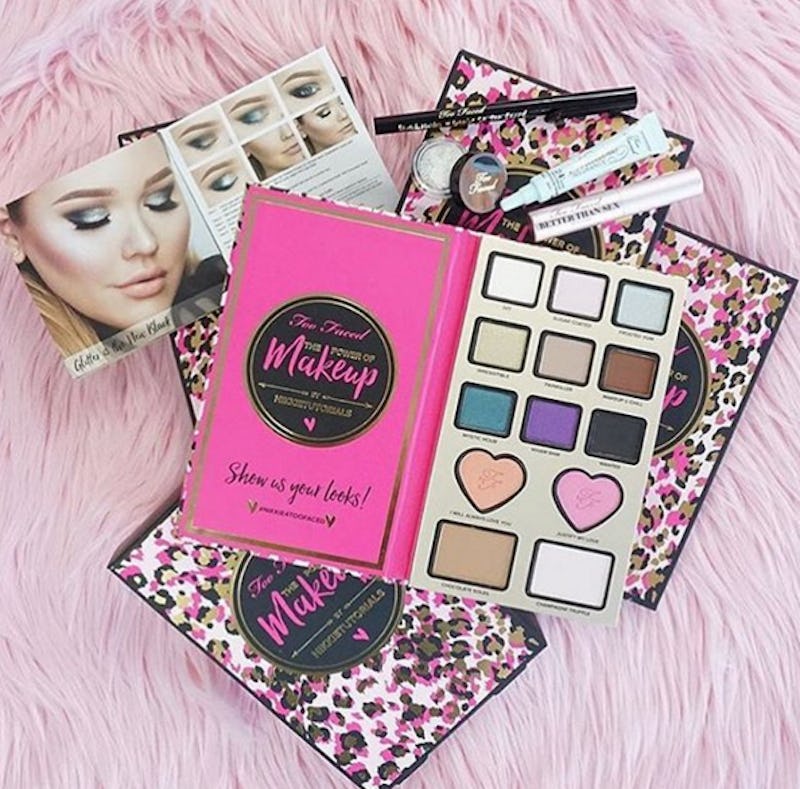 OK, so now that the collaboration of a lifetime is here for the shopping, you need to find out all of the details. For starters, will the NikkieTutorials X Too Faced Power Of Makeup Collection be restocked? Well, I'm glad you asked.
According to Too Faced's Instagram, once this limited edition collection is gone — it's gone for good. So, you better get your hands on it while you can because I'm assuming there's little to no chance of a restock. The collection is currently available to shop online at Too Faced and Ulta, and has already sold out on Sephora's website. In case for some reason you miss out on shopping online or would prefer to shop in-person, you'll need to know that the entire collection will be available at Sephora and Macy's on Sept. 1 as well as Ulta on Sept. 4.
So, if you're able to snag incredible collection for the bargain price of $56 in stores or online, you're golden. You just wouldn't want to miss the opportunity to get a hold of any of the nine eyeshadow shades this collection offers. Or the purple mascara, glitter pot, eye liner. I could go on and on. Now that you've got all of the details, take all of the necessary precautions. Mark your calendars and pad your bank accounts because a very important makeup investment is in your future!
These fabulous items won't be around forever, so get in on it while you can!
Ulta Beauty is just one of the retailers carrying all of this amazingness.
The fact that you can get all of this for only $56 really is mind-blowing.
This is just one of the incredible looks you could create. But, with this many colors, you can feel free to get playful and create some super unique glam moments.
NikkeTutorials X Too Faced Power Of Makeup Collection, $56, Too Faced
Because that's just how strong the power of makeup really is. I can't think of a better collection to showcase that concept, either!
Images: toofaced/Instagram (1); Courtesy Too Faced (1)