KathleenLights X Makeup Geek Has Arrived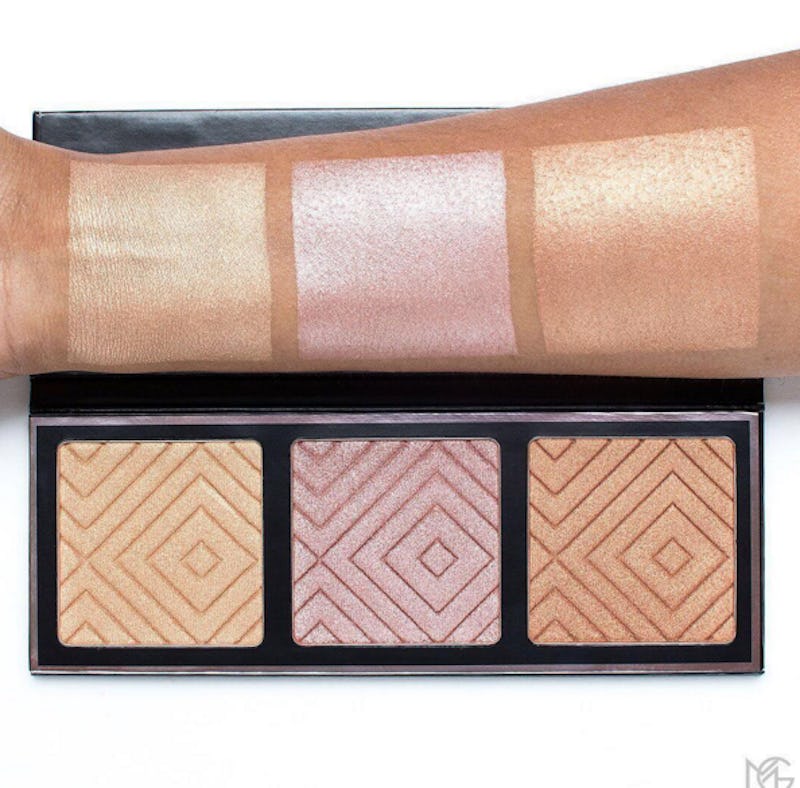 This beauty vlogger is known for creating stunning looks on YouTube. Not only does she know what she's doing when it comes to applying makeup, she also knows just how to create the perfect products. Find out where to buy KathleenLights X Makeup Geek because now that her first-ever highlight palette is here — you're not going to want to miss your chance to snatch it up.
The highlight palette contains three shimmering shades, ranging from a light gold to a shiny bronze. Nightlight, Starlight and Sunlight are stunning and are sure to give you a glow factor from sun up to sunset. All three shades are available now on the Makeup Geek website. The palette retails for $39 and is super limited edition (like, no chance of a restock here, guys) so you better head on over to shop while supplies last.
If you're a fan of any of the KathleenLights X ColourPop collabs, then you're sure to love this one just as much. Because like I said, when it comes to creating incredible colors for makeup, this girl knows what's up. Plus, one look at the photos advertising this partnership will have you sold. The glow power is real here, and you're going to want to lather up in it. I guarantee it!
Isn't she a beauty? I'm loving that pop of pink!
Check out her glow!
These shades are all you need to beam brighter than ever before.
But, a glow this good won't stick around forever. So, shop before it's too late.
KathleenLights Highlighter Palette, $39, Makeup Geek Cosmetics
Can't you just hear it calling your name? You know what to do!
Images: makeupgeekcosmetics/Instagram (1); Courtesy Makeup Geek Cosmetics (1)