You Can Now Shop The Kimoji Cry Face Sweatshirt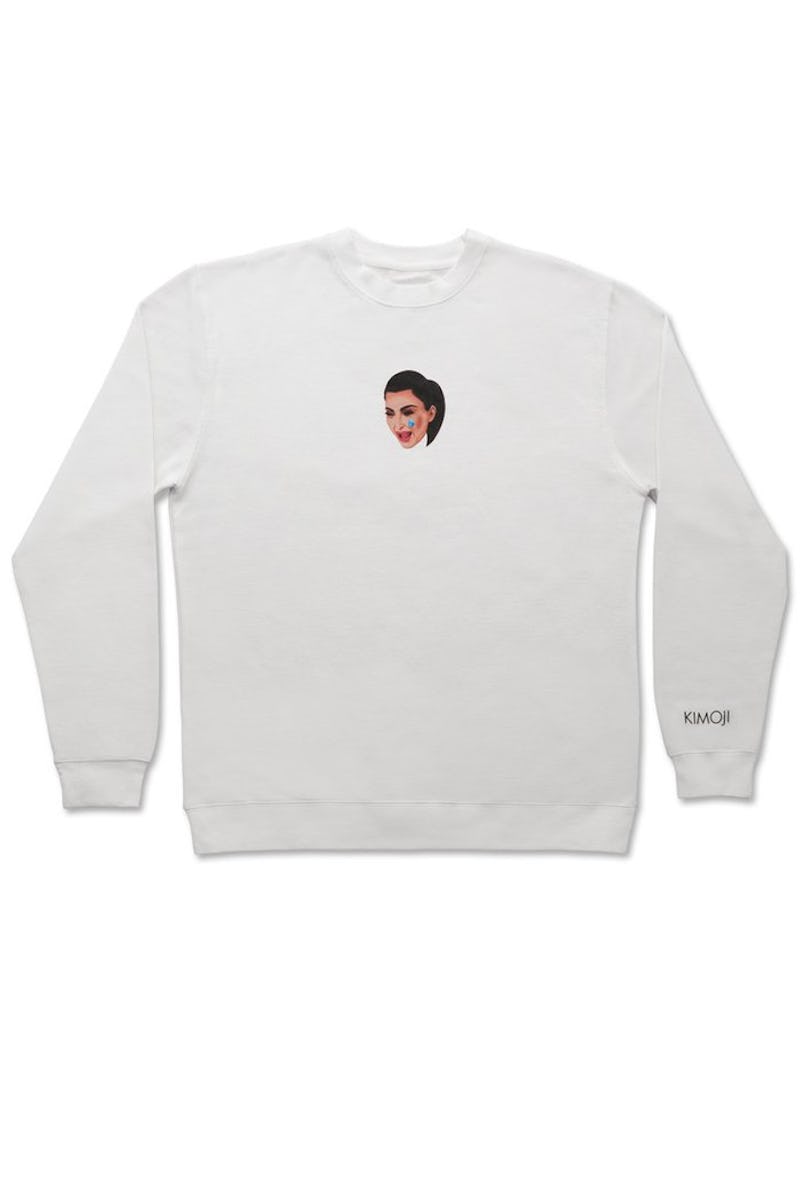 If you thought texting this epic cry face to all of the contacts in your phone was good enough, then you haven't seen anything yet. Kim Kardashian announced that new Kimoji merch is now for sale on her site, and you're going to want to find out how much the Kimoji Cry Face Sweatshirt costs. Because this long-sleeved item is taking the merch-wearing game to a whole other level, and you need to slip it on, stat!
Of course, Kim K and Kanye West are dominating merchandise together. Not only will Kardashian's new items only be available through Sunday night, West also announced that Pablo pop-up shops are coming this weekend only. What a time to be alive, you know?
Don't miss your chance to cop the Kimoji Cry Face Sweatshirt for $60 while it's still available to shop at the Kimoji Merch Store. You can purchase this sweatshirt along with Kimoji-covered biker shorts, bodysuits and pins. So, celebrate the weekend the best way possible— a little shopping spree courtesy of Kimye. Sounds pretty amazing, doesn't it? Yeah, that's because Kim K and West are running things like only they could. I don't know about you, but I'm just happy to be along for the ride.
Flash sale alert! Better act quickly so you don't miss out.
These two are here to make your weekend even better.
If you live in one of these select cities, that is.
Kimoji Cry Face Sweatshirt, $60, store.kimkardashianwest.com
At least you can shop the Kimoji merch no matter where you live!
You're not going to miss your chance to wear this on your chest, now are you? Didn't think so.
Go on and hop while supplies last!
Images: Courtesy store.kimkardashianwest.com (1)