Morphe x Desi Danger Highlighter Palette Is Coming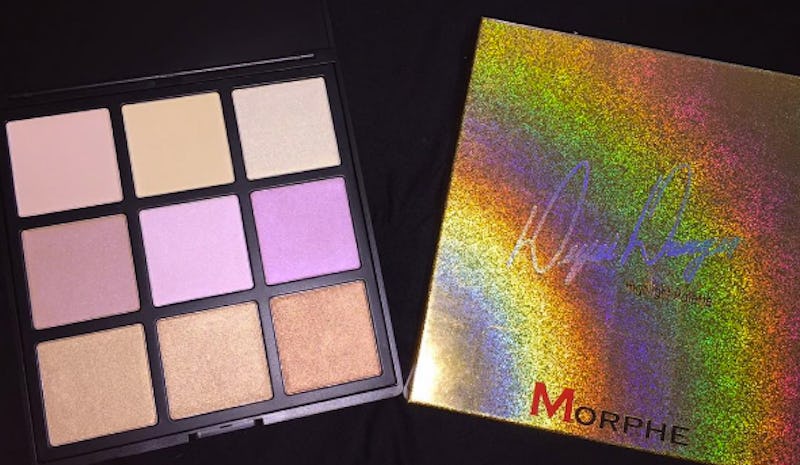 It's the year of the glow and Morphe Brushes is getting on the bandwagon. The company has teamed up with YouTuber Deysi Danger to create their first ever highlighter palette. I'm talking nine different shades that will flatter many different skin tones. When does the Morphe x Deysi Danger Palette launch, you ask? Fans have been waiting for a while, but the big day is right around the corner.
It's been a big year for Morphe. On top of completely rebranding their entire Elite brush line, they also created makeup sponges, lip gloss, and a brand new shadow formula. They're not slowing down any time soon either. The beauty brand has a bright future — literally — with their brand new Morphe x Deysi Danger Highlighter Palette. This is the first time that they've ever released the shimmery product, so I can't wait to see how it compares to other awesome highlighters already on the market.
The best part is that you don't have to wait too much longer to get your hands on it. According to Deysi Danger's Instagram post, the nine shade palette will be available Aug. 29 at 1pm ET in store and online. There's no word on the price yet, but if it's anything like the other Morphe products, it'll be super affordable.
I don't know whether to look at the packaging or the highlighters first. They're both absolutely gorgeous. While Deysi Danger was in charge of the packaging and the shades, according to her social media post, the round-up is just as versatile as all of Morphe's eye and cheek palettes.
Ranging from pearly white to dark bronze, there's seriously something for everyone in this collection. Whether you're looking for a high shine or something more subtle, there's a color in this palette for you. Not to mention that all of these gorgeous hues could easily double as a shadow as well.
This is way too pretty not to be in your makeup collection. There's no telling whether this is a permanent or limited edition palette, so I'd get over there and shop it while you still can.
Image: deysidanger/Instagram (1)