Prepare To Drool Over UD's New NAKED Palette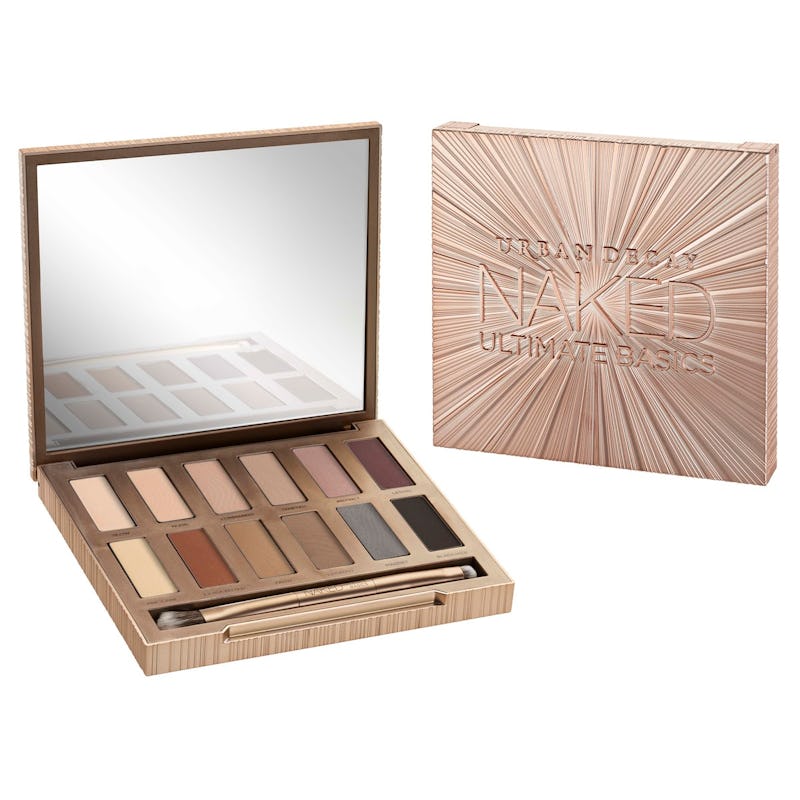 Dying to buy UD's latest palette, but aren't sure it's for you? Here are a few Urban Decay NAKED Ultimate Basics swatches to drool over and decide.
Urban Decay is known for gorgeous, gotta-have-them eyeshadow palettes. Their NAKED line is one of the brand's most popular products, featuring dramatic shimmer and matte shades in neutral, rose, and smoky tones. Now, we have the Ultimate Basics. It's a crowd-sourced 12-shade, all-matte palette designed to be used with any and all previous NAKED palettes. The NAKED Ultimate Basics retails for $55, which is a great price point for all new shades.
This palette is perfect if you're trying to get the most bang for your buck. These matte shadows are the foundation for any look, whether it's for everyday at the office or a night out on the town. And you don't have to worry about whether this palette is right for your skin tone because they all are complementary. Taupes, salmons, browns, and plums dominate this palette, with a few standout mattes like Extra Bitter, a russet red, the steely grey Magnet, and a coal black matte called Blackjack. Pregame is a buttery semi-matte yellow that can double as a highlight shade. It's all so good.
Still not sold? Check out these Urban Decay NAKED Ultimate Basics swatches.
Yep, these shadows are buildable, so you can play with intensity to create one of a kind looks. And if you thought you had enough NAKED Basics, think again — the new shadows are way more diverse than any matte palette UD's ever released.
Plus, the cost comes out to less than $5 per shadow. What's not to love?
I can't wait to see what's next for Urban Decay, especially for the Urban Decay holiday 2016 collection.
Image: Urban Decay