Tarte x Nicol Concilio Brushes Are Worth The Price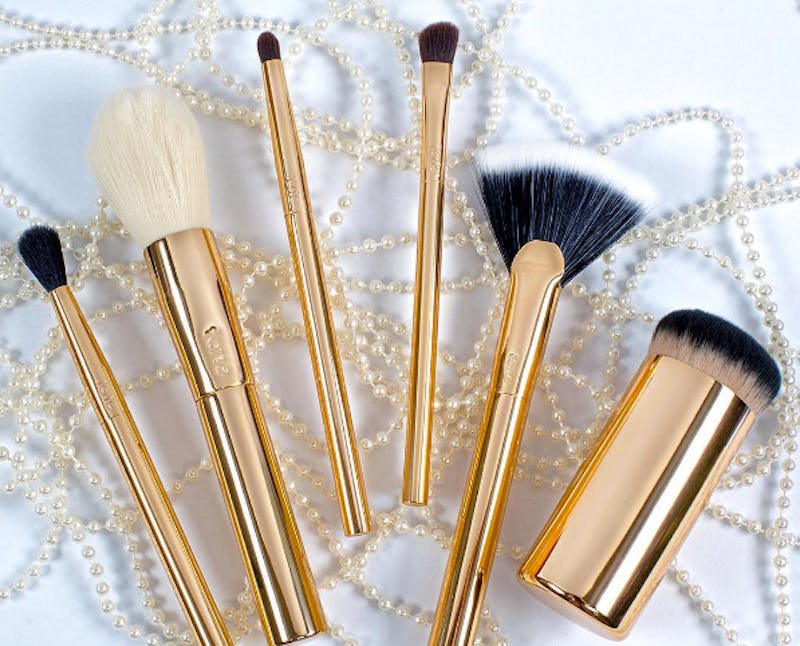 Often when influencers team up with brands, they create a new product, but this collaboration is all about remixing a classic. Tarte teamed up with beauty vlogger Nicol Concilio to create a brand new brush collection. That means six new brushes that you can buy in bulk. If you're wondering if the Nicol Concilio x Tarte Makeup Brushes are worth it, you'll be happy to know that your money will be well spent.
It's been a big year in collabs for Tarte. As if the Grav3yardGirl Swamp Queen and the Styled By Hrush Palettes weren't already enough, Tarte is teaming up with yet another beauty vlogger. Switching things up a bit, Nicol Concilio created her own brushes instead of a makeup product. That doesn't make it any less fabulous of a partnership though. According to her Instagram post, you'll get six different brushes for $39. That's a steal, if you ask me!
There are three eye brushes and three face brushes in the collection. Basically, everything to need to get a complete look. From foundation all the way to highlight, Tarte and Concilio have you covered. The best part is that you don't have to wait very long. The collab will be available in limited quantities on Aug. 24 with more coming to the Tarte site on Sept. 6.
If you break the price down, you're getting each of the six brushes for $6.50 each. That's drugstore prices, people! Considering that Tarte normally sells their brushes for anywhere from $17 to $34, this is a deal like no other.
These aren't travel sized either. It's clear to see from the images that these are full-sized brushes, just like the other ones on the Tarte site. All good things must come to an end though. To no surprise, this collection is limited edition, so you'll want to scoop them up before they're gone.
I don't know about you, but Ill be setting my alarms for this launch. The deal is just too good to pass up!
Images: nicolcolcilio/Instagram (1)