Here's Exactly When To Shop Kyshadow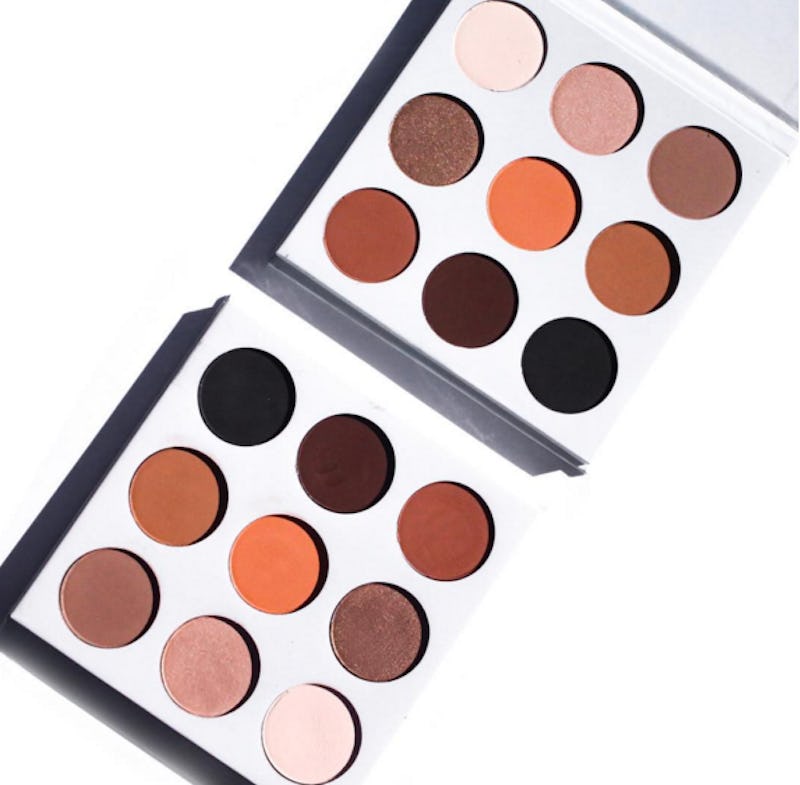 It's proving to be a good week for Kylie Cosmetics fans. Although, when it is not a great time to be a fan of this brand, am I right? Just after announcing that the Birthday Bundle will be restocked for a final time, Kylie Jenner's also said that Kyshadow will be available to shop yet again. What time does Kyshadow come out? Set your alarms, folks. You're not going to want to miss your chance to shop.
The Bronze Kyshadow Palette will be available on Aug. 31 at 6 p.m. ET/3 p.m. PT. That's the exact same time that the Birthday Collection goes on sale, too, so be prepared for the Kylie Cosmetics website to take a while to load. There's bound to be a ton of people on the site at once, but Jenner's given clues about how to access the page if it won't open up quickly. So, def do your homework before heading over to make your purchases.
Also, be sure you're online the second this palette (and the entire Birthday Collection) go on sale because you've got to act quickly when trying to cop these goods. If you miss out on getting the Kyshadows on this restock, you'll have plenty of other opportunities to get your hands on it. But, the birthday items won't be back again, so make sure you've got your priorities straight when it comes to adding items to your cart.
It's almost time to get your hands on these shadows.
The birthday items going on sale could be just the kind of distraction you need to have time to cop these.
Although, these mostly matte shadows have quite the fan club. So, you're still going to need to act quickly.
Be prepared to get on the Kylie Cosmetics website. Whatever it takes.
Because opportunities like this don't come around often. Seriously. Jenner's said this is the last time the items created especially for her birthday will go on sale, and while it'd be nice to think she may surprise us and launch it again, I'd take her word for now.
Get your shopping strategy in place!
Image: kyliecosmetics/Instagram (1)