There's Still Time To Snag Pat McGrath's Lust 004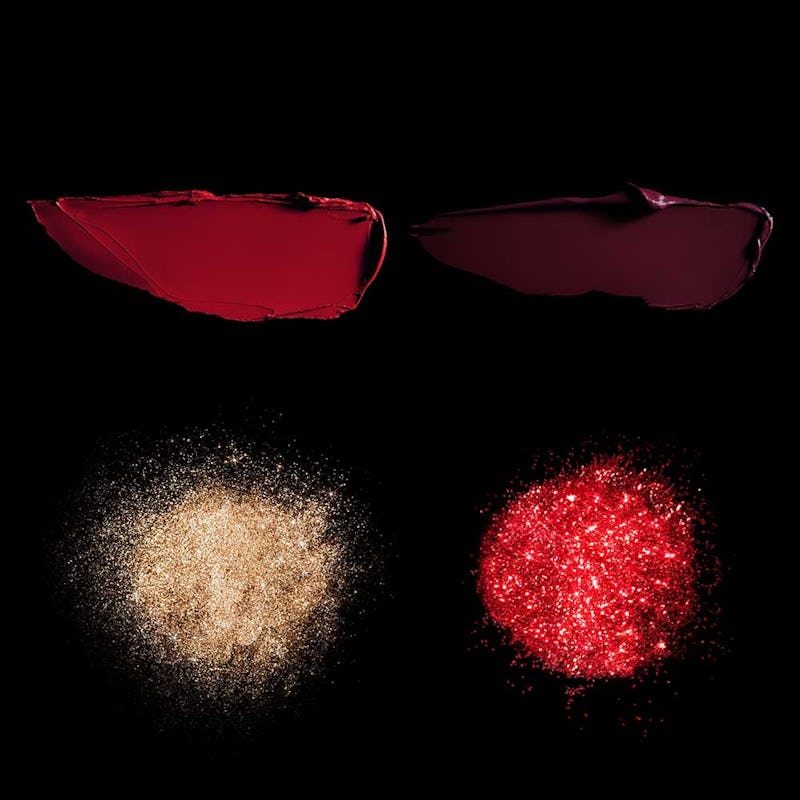 When this makeup artist releases a lippie, you're going to want to snatch it up. You won't even need to see what it looks like to know you have to own it. But, when it's as versatile and fun as this set of lip products, you'll be even more convinced to make the purchase. You need to find out if Pat McGrath's Lust 004 Lips are sold out or not. Because your life's just not complete until you get your hands on as many of these shades as possible.
OK, so here's the deal with McGrath's latest creation. She's come up with a way that you can add color, gloss, a metallic finish and glitter to your lips. The way to get the entire look is to shop the $60 kits that are still available on the site as of 1:30 p.m. ET. You can also shop the lipstick shades on their own, if you're more into a subtle pout.
No matter which way you go, you're in for a killer lip look just in time for fall. All three of the kits (in shades: Vermillion Venom, Bloodwine and Flesh) are still up for grabs. Singles in six different shades are also available. The only items that have already sold out are the giant $150 "Everything" Kits. That would have given you all six shades and the accompanying glitters along with gloss and metallic gold pigment for accent.
But, just because you've miss your chance now doesn't mean these items are gone for good. These products drop at Sephora online and in select stores on Sept. 8.
Besides, these kits are more than enough to hold you over until the September launch.
Because they make for one stunning lip look.
Whether you go full color and glitter or just add the glitter to a bare lip, the results are gorgeous.
You can even skip the glitter and use the lip shade and the metallic pigment to really highlight your pout. There's no going wrong, no matter how you choose to wear them.
1. Flesh Kit
Flesh Lust 004 Kit, $60, Pat McGrath Labs
These neutral colors are far from average, especially when you add a touch of glitter.
2. Vermillion Venom Kit
Vermillion Venom Lust 004 Kit, $60, Pat McGrath Labs
These deep reds will have you feeling fall in no time.
3. Bloodwine Kit
Bloodwine Lust 004 Kit, $60, Pat McGrath
Deep wine colors and bold glitter will have you looking like a glam diva.
4. Lust 004 Singles
Lust 004 Singles, $25 each, Pat McGrath Labs
You can also shop the lipsticks separately. The Flesh 2 shade is a beautiful mauve color, and with options like that to choose from, there's no way you'd regret the purchase.
Head on over to the Pac McGrath Labs website now to shop the most amazing lipstick to ever exist.
Images: Courtesy Pat McGrath Labs (5)