Pat McGrath Lust 004 Lippies Are Coming To Sephora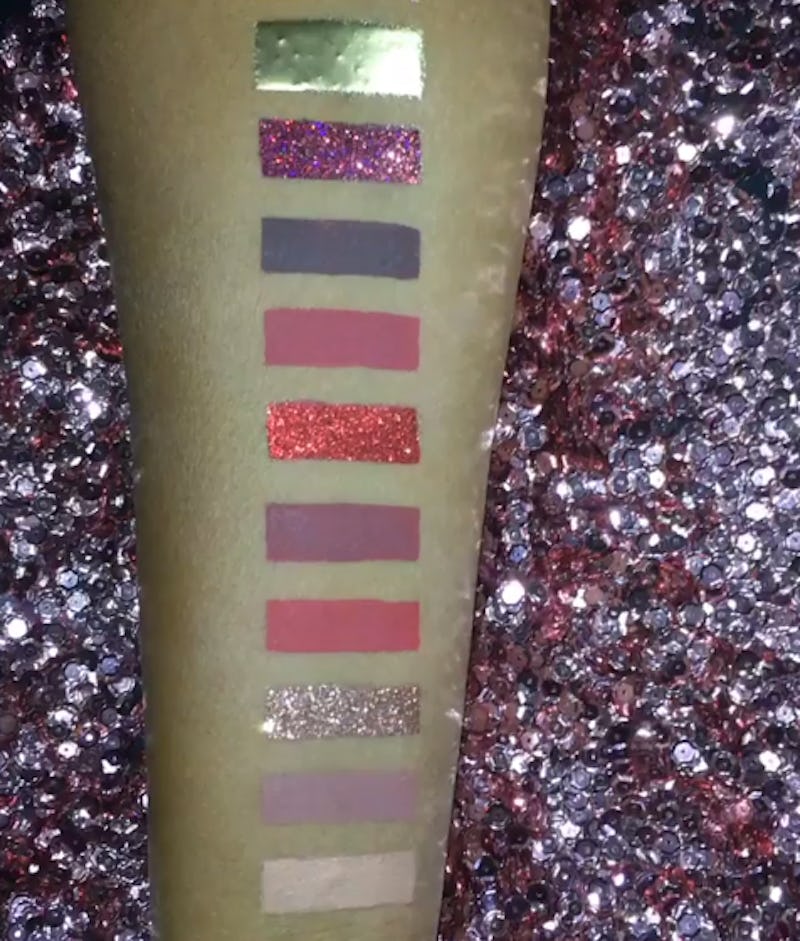 If you're into bold beauty looks, then this is the lipstick of all lipsticks for you. You need to find out when Pat McGrath's Lust 004 Lip collection is coming to Sephora just in case it sells out on the Pat McGrath Labs website before you're able to get your makeup-loving hands on it.
The Lust 004 Lip collection is unlike anything I've ever seen before. It allows you to layer a deeply pigmented lipstick with gloss, a metallic finish and if you're up for the task (and you know you are!) glitter. YAS. So, has McGrath outdone herself this time or what? Luckily, these lip kits, containing the lipstick, glitter and all, are still available to shop on the brand's website as of 4 p.m. ET on Aug. 30. But, due to all of you die-hard lippie fans, the site is experiencing some technical difficulties. According to her Instagram, McGrath will notify everyone once it's up and working again. You can also shop the lipstick shades separately once the site's up and running. So, cross those fingers and pray for a quick fix!
But, just in case you miss your chance to shop them on from there (or the site keeps crashing) you'll be happy to know that these lippies will be available online at Sephora and in select stores starting Sept. 8. It doesn't matter how or where you're able to score them, as long as you get this fabulousness on your pout!
These swatches prove just how powerful the shine factor is here.
I could stare at this all day. It's just too pretty to look away!
You're in for some super unique lip looks with these lip kits on-hand.
These could work for you, even if you're into a more subtle lip look.
Whether you opt for a kit that contains the lipstick, gloss, metallic finish and the glitter (all for only $60, might I add) or you stick with purchasing the lipsticks on their own, there's no wrong way to wear these.
You can choose from six individual shade colors at $25 a piece.
Keep checking in on the Pat McGrath website, and if all else fails, be ready to hit up Sephora come Sept. 8. Your pout depends on it!
Images: patmcgrathreal/Instagram (1)