The Zodiac Gift Guide For Each Astrological Sign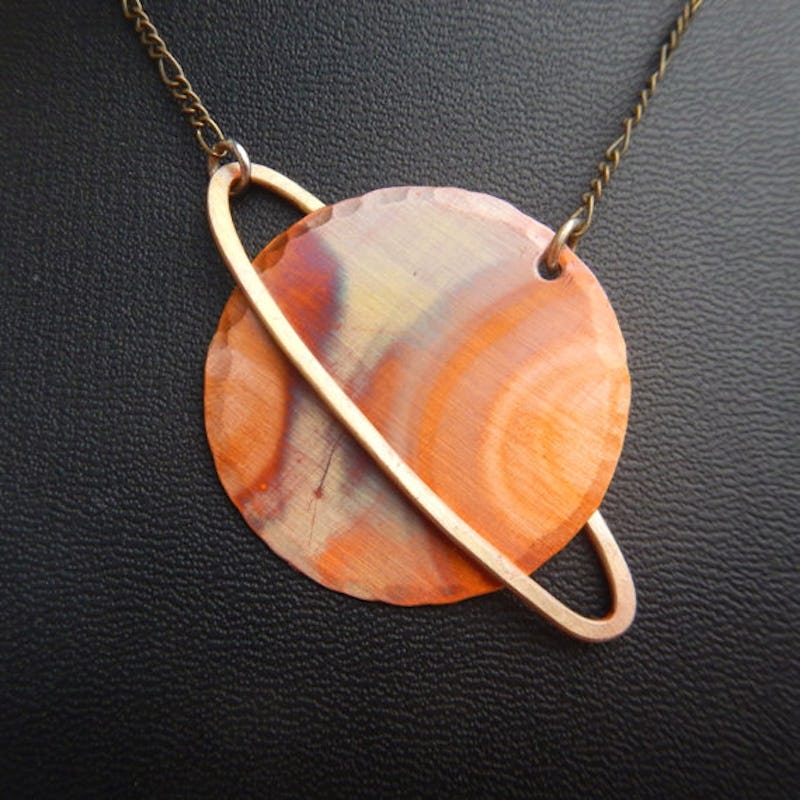 When I went in for this month's checkup with my preferred astrologist, Dr. (at least, I like to think of her that way) Susan Miller, I came across a link to the Astrology Zone gift guide based on each zodiac sign's tendencies. I screamed with glee, and for a brief second all the dread I've been feeling thanks to 2016's... well, everything washed away. It was like for a moment. everything was right in the universe. I've missed that feeling so much this past month! So I rode the cosmic wave over to Etsy, as I generally do when I feel this great. Turns out they have so many super cute zodiac-based gifts! Since the holidays are right around the corner (and I wasn't opposed to extending my respite from our demagogue reality a little longer), I compiled this horoscope of present options by astrological sign. I mean, I didn't really have a choice, it felt like it was written in the stars.
If, like me, your friends and loved ones are, A, tickled by the guilty pleasure of reading their horoscope and, B, don't take things too seriously (this one is crucial), they'll love to receive the following gifts that celebrate their star signs:
1. Capricorn
Saturn Necklace, $50, Etsy
Being ruled by Saturn never looked so good.
2. Aquarius
Aquarius Constellation Mug, $15, Etsy
The dawning of the Age of Aquarius means she's definitely gonna need her coffee in the morning!
3. Pisces
Fish Bone Earrings, $36, Etsy
Your favorite Pisces will never have to fish for a compliment in these earrings.
4. Aries
Aries Stained Glass & Pewter Pendant, $27, Etsy
What Aries wouldn't feel extra bullish with this pendant their neck?
5. Taurus
Taurus Constellation Necklace, $42, Etsy
The wildest Taurus in the universe couldn't lock horns with such a delicate, darling necklace.
6. Gemini
Gemini Women's Racerback Tank Top, $19, Etsy
Get double bang for your buck with this sexy Gemini print tank.
7. Cancer
Cancer Zodiac Wall Print, $15+, Etsy
Even the crabbiest Cancer on your list will be delighted with this antiqued astrological wall art.
8. Leo
Lion Professor Unisex Sweatshirt, $20, Etsy
You better believe this dope nerdy lion sweatshirt is king of the gift-giving jungle. Rawr! It's so rad, you can take a bite out of your holiday shopping list by buying it for non-Leos, as well.
9. Virgo
Nas Come Chill With The Virgo Unisex T-shirt, $25, Etsy
Who wouldn't have a little zodiac pride if Nas was repping their sign?
10. Libra
Libra Zodiac Sign Pendant, $13, Etsy
A one size fits all scale that makes everyone feel great!
11. Scorpio
Scorpio Soul Sleeveless Shirt, $27, Etsy
Your Scorpio will be looking like the badass that she is in this sleeveless constellation tank.
12. Sagittarius
Scorpio Soul Sleeveless Shirt, $27, Etsy
Aim to take over your Sag's breakfast nook with this brush painted mug.
Images: Etsy (12)