The Perks of Marrying a Lower-Earning Man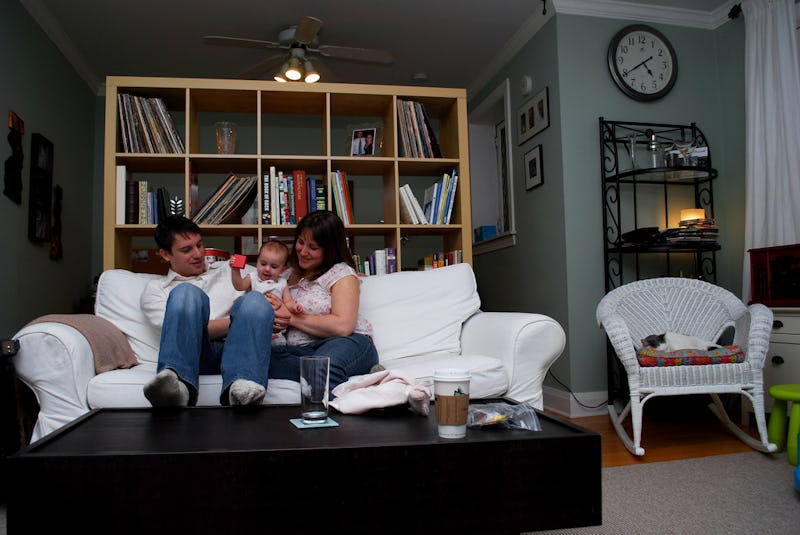 Women bringing home the bacon? A new study shows that women with lower-earning husbands (less than $100,000 a year) are less likely to see their income drop after having children. This study of University of Chicago MBAs looked at the male-female earning gap. Economists Marianne Bertrand, Claudia Goldin, and Lawrence Katz followed MBA graduates from 1990 to 2000, finding a significant increase in the earning gap over the span of the graduates' careers.
Women without children earn less than men due to a variety of factors, including skills level, career ambition, discrimination, and the fact that men ask for more raises than women do. Yet an important part of the earning gap results from women retreating from the workforce after having children. It's actually a combination of factors — starting a family really impacts women's earnings when their husbands have high incomes.
In fact, women in the study who earned more than their husbands did not see their income drop after having kids. This may be because often, when children come into the picture, one spouse retreats at least in part from the workforce. If a woman marries a higher-earning man, she can afford to stay at home with children or take on less demanding work. But if a husband's earnings aren't enough to pay all the bills, the lady needs to take on an important money-making role. It seems like it's time to make your own big bucks and leave the power couple ideal aside.
Graph image: The Atlantic
Top image: normalityrelief on Flickr