Look Again: Fall Barneys Ads Aren't What They Seem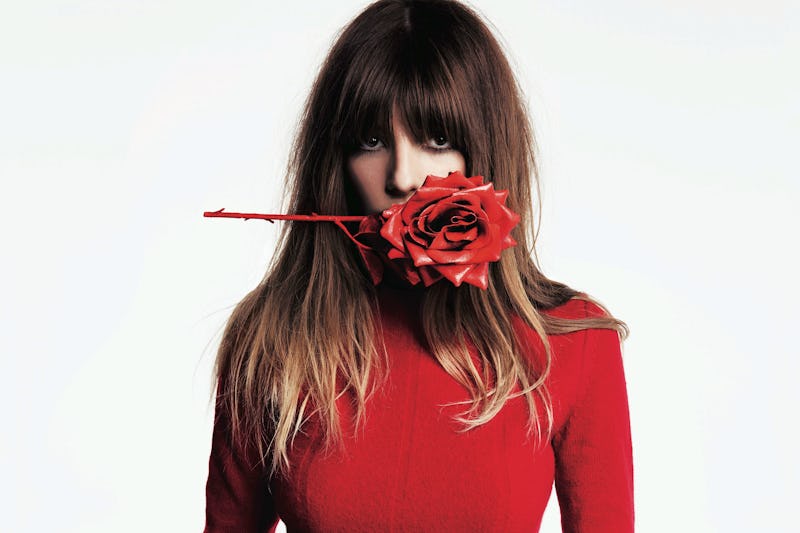 Gosh, fashion is getting dark this fall. Every ad we've seen so far falls somewhere on the spectrum from moody to nightmarish, and the new Barneys New York fall ads are no exception — apparently the best accessory for autumn is an otherworldly BFF.
Lou Doillon, the annoyingly gorgeous daughter of Jane Birkin and Jacques Doillon, is one of two striking faces in Barneys' fall ads, photographed by Inez van Lamsweerde and Vinoodh Matadin. The other face looks a lot like Lou — is it her sister? Her cousin? A genius stroke of casting luck? Oh no, the second model is merely the subject of children's nightmares the world over: A life-sized puppet.
Doillon poses pensively with her marionette twin in gorgeous couture, accompanied by roses, black angel wings, and a lot of strings holding everything upright. Shiver. The entire Barneys' campaign is based on the idea of an alter-ego, according to creative director Dennis Freeman, and the idea will extend to a video of the shoot, as well as Barneys' Madison Avenue windows. Is the effect so creepy that it's almost gorgeous, or so gorgeous that it's almost creepy? We don't know. But we're not complaining: After a summer of sun and surf, we'll all be ready to sulk around in sexy black boots, looking alluringly unreal.