The Future of Beauty May Come in Spray Form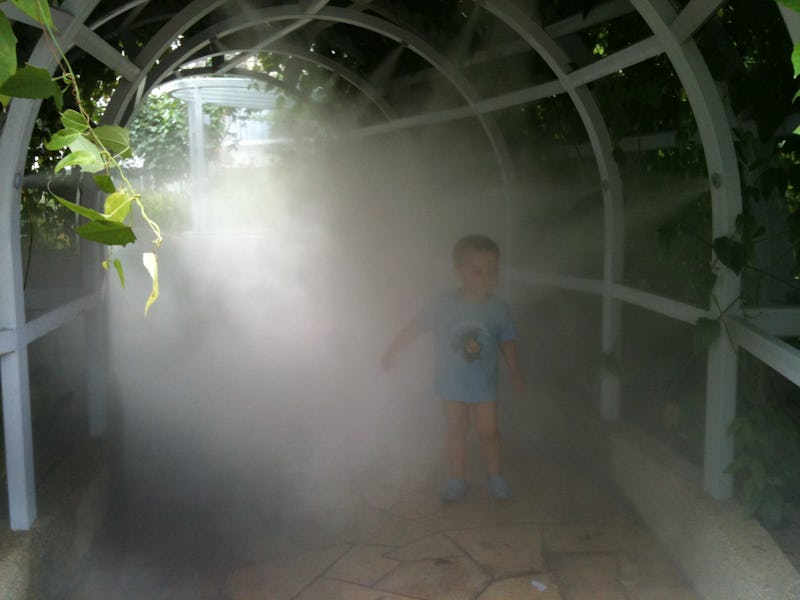 Who has time for thick body creams these days? You can load your Twitter feed with the touch of a button and charge your iPhone on the go via your keychain, so why spend two minutes rubbing lotion into your legs? Beauty manufacturers, who've noticed how popular spray sunscreens have become, are looking to turn other products into spray form for both ease of application and major sales. The one-touch, no-mess approach of a spray is appealing to people looking to streamline their beauty routine and hypochondriacs who are terrified of touching anything sticky.
Vaseline has a new spray body lotion, invented because regular lotion "took too long," as Ricardo Pimenta, Vaseline's global VP, told the Washington Post. Urban Decay has a Complexion Prep Spray that gives your skin "a hit of vitamins" (cool, we'll take it), and Caudaile has a Beauty Elixir toner/serum in spray form that's designed to provide "an instant burst of radiance," a phenomenon also known simply as "Beyoncé." (Ha!) French women have been allegedly misting their skin with Evian water for years, and Urban Decay co-founder Wende Zomnir told the Washington Post that she'd love to invent a spray wrinkle cream next.
OK, It's kind of sad that we're reaching the point where applying lotion with our hands is just too much of a time commitment, but this trend toward the aerosol bottle is actually an exciting beauty innovation — there's a lot of science that goes into creating the perfect mist. The compressed air that propels the product out of the can, the texture of the product itself, and the movement and radius of the mist are all factors that come under serious consideration when creating a spray. This ain't your mama's cold cream (though you should totally look into that). This is the sci-fi future of your beauty cabinet.
Image: Pablo Sanchez on flickr