Cooking on the cheap shouldn't mean minute rice and buttered pasta every night. With a little creativity and a little planning, Gabriella Paiella shows us how to make the most of a tight budget — without sacrificing flavor or variety.
Today: Cook for a group and maintain your sanity
More and more, the question of, "What should I cook for a group of 15 to 20 people?" has been coming up in our company chat room. My answer is typically to pour a bottle of Klonopin in your mouth, go to town on one of these big-batch cocktails, and pray for the best.
The truth is, I hate cooking for a group. It involves more ingredients to buy, more prep time, more dishes to wash. But it's not all bad, and the payoff of enjoying a meal in the company of a dozen or two friends is always worth it. Here's how to feed several people, even when you're on a budget.
1. Make it a potluck if you can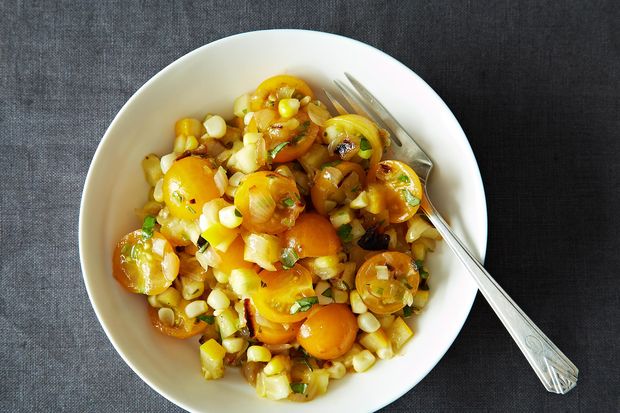 This is the lazy way to do it — and therefore my preferred method of hosting. We've even got you covered with 10 Last-Minute Potluck Dishes for you to disseminate amongst your guests before the big feast.
2. Remember: Everyone loves pasta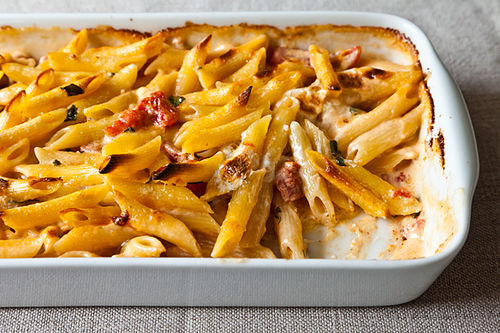 If you're stuck with all the cooking, go with pasta. The boxed stuff is a cheap base that can be cooked in bulk or dressed with whichever seasonal vegetables you have lying around. We're currently obsessed with this One-Pan Pasta (you can even make four at a time), while our summer intern Catherine recently made Al Forno's Penne with Tomato, Cream, and Five Cheeses for a large group with much success. Brush up on your frugal pasta-making skills right here. Remember you can always turn it into salad.
3. . . . Except for the gluten intolerant. So make a grain salad, too.
Grain salads start with an affordable, filling base, and are then enhanced by vegetables and nuts. Try starting with quinoa or millet if you have gluten-free guests — or couscous or farro, if you don't — then build up from there. You can always consult my grain, green, bean tutorial if you need some inspiration.
4. Encourage guests to DIY.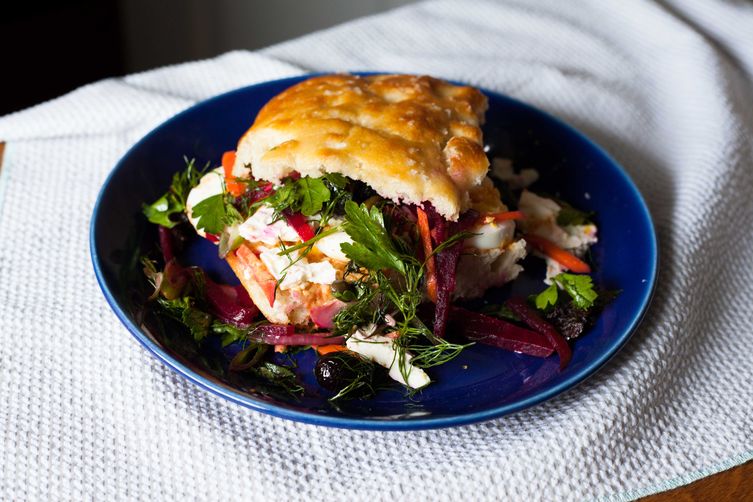 I was recently lucky enough to be at a party at Marian's where she fed the hungry masses with DIY scuttlebutts. Setting up bread, spreads, and fillings for your guests is an easy way to take a lot of work off your plate and ensure that anyone with dietary restrictions or food allergies can be satisfied. Plus, nobody doesn't like a sandwich.
If you have a grill, set up a shish kebab station — remember to include plenty of vegetables, so there will be options available to satiate vegetarians and carnivores alike.
5. Go heavy on easy sides that you can prep in advance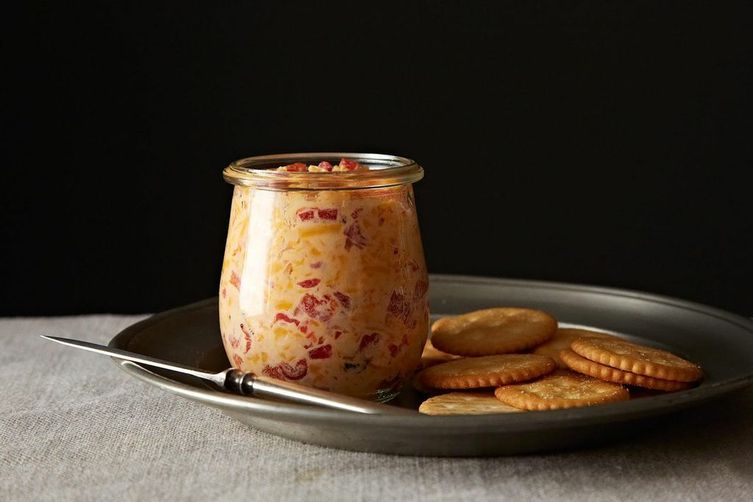 If you've got your main dish down pat, cook up several easy sides in advance: Potato salad and grilled vegetables are always good choices. And if you're still cooking when they get there, keep guests satisfied with crudités, snacking bread, and dip. Remember to feed yourself, too, to maintain your sanity.
6. Throwing a theme party? Consult Monday Funday.
Consult our archives for the best dinner parties to throw, and exactly how you should do so. I'm partial to diner food, myself.
Check out what our staff loves cooking for others, then tell us: What do you like to cook for a large group without blowing your budget?